By: Meredith Bahuriak, Barbizon International
Speakout Spotlight is our Insider series giving Barbizon alumni a platform for their voice to be heard. Interviews detail more than one's Barbizon experience, they depict each individual's unique challenges in the modeling and acting industry, an industry that is working toward more inclusivity and diversity as a whole. As 2020 has sprung challenges upon all of us, including a global pandemic and societal unrest, Speakout Spotlight aims to unite by amplifying our understanding of each other. With Speakout Spotlight, our goal at Barbizon is to listen, educate, and learn from our own Barbizon family.
Kameron Jackson is 16 years old from Brunswick, GA. He graduated from Barbizon of Savannah in December 2019. This is Kameron's story.
What was your favorite thing about being in the Barbizon classes?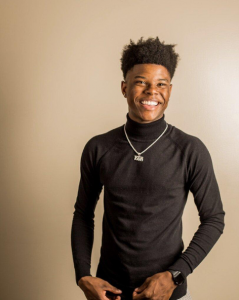 I would say the instructors and also the students. They're just so nice, they're helping, and they want you to succeed so they feed you with so much positivity and push you to make sure that you do not fall or fail.
What were your Barbizon classes like, especially as a guy?
It was fun. I've met a lot of students that were at Barbizon who want to do the same thing as me. As I listened and talked to them, some of them wanted to be fashion designers, some of them wanted to be directors, some of them wanted to be models, some of them just wanted life skills.
Being around them, it influenced me, and it's like, okay, I am around people who want to do so much more and at the highest level as I do. So I can connect with these people and work with them and maybe we can have something to work on in the future.
What did you gain from your Barbizon experience?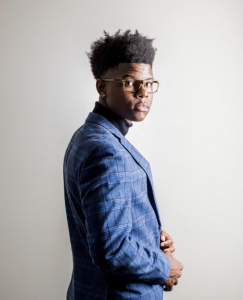 Most definitely more confidence. Barbizon really brought me out of my comfort zone. I used to be very, very inside, very quiet, and then it brought me out so those life skills that were taught to me I now put in my daily life to help me.
What would you say to someone your age who is struggling with their confidence?
You may not feel very confident because you may be lacking in different aspects of your persona. Work on yourself in that area and don't listen to negative people or negative thoughts that can corrupt the thinking. Always think positive and find a purpose in the area you're low in and use that as a fuel to help push you to success!
Since graduating, how has your experience been with Barbizon Placement?
I receive castings all the time from Placement. I utilize the agency list and apply to agencies all the time. Placement is so helpful through the entire process. They are supportive, you can email or call them any time and they get right back to you.
Of course, due to COVID-19 the industry has slowed down, but Placement has done a great job of still finding opportunities, keeping me active and involved, and basically doing everything they can during these times. Placement definitely met my expectations, actually they exceeded my expectations.
I graduated from Barbizon at the end of December of 2019, I requested my Placement Card, I mailed it back, and in just two months, at the end of February 2020, I signed with Hannah Noelle Models. I signed with my first agency literally two months after graduating. It's truly amazing when you think about it.
What's it like to be your own advocate in the industry?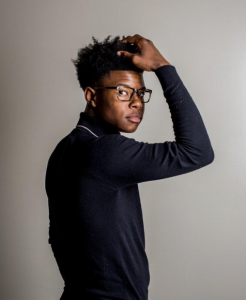 It's so hard right now, so hard to even say. Let's just say, it's really taking it one step at a time and going in the direction that I'm going now. I just have to go in order and manage it whenever it comes.
I want to be a multitude of things so that way I can make sure my voice is heard on different platforms to different age groups, not just a particular age group such as teens. I want to influence adults, seniors, everyone across the whole platform they may watch or see me. Let's just say making Youtube videos, or being a television host or an actor/model are exposure and when people see me they say, "Oh, okay he's a good fit. He is different and we can use him."
A lot of people try to be someone that they're not. So you have to learn to be who you are, and if people accept you for who you are then that's good. If not then you have to keep trying until someone notices and thinks, "Okay, he's not good for this, but he's different so we can probably use him in another area."
So, you use your differences to your advantage really?
Correct.
With the current situations and cultural issues we are presently living in, as an African American male, does this industry at all make you nervous that there's going to be things that are going to be more difficult for you? 
I feel that as a black male there are going to be challenges and struggles that I face along the way simply for me being me. It may be easy for others but when it comes down to us, it may not be easy. So we have to learn how to accept them, the way that they come at us, and just keep going forward.
What has been the biggest challenge for you, whether it's as a model, as an actor, wanting to do writing, wanting to do directing, basically in this industry what has been your biggest challenge?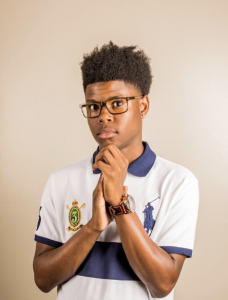 The biggest challenge is probably commitment for sure, and discipline because when you start something you want to finish it. Then, everything else starts blocking the way of you finishing. So you have to figure it out. You have to find balance to make sure whatever is started first gets done before anything else. It's about discipline for sure.
Do you have any advice for current Barbizon students and alum?
Keep going. Whatever dreams and ambitions that you have for yourself don't give up. No matter what society says, always stay true to yourself and you will succeed.
What are your goals for the future?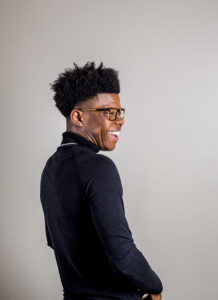 I have a lot of goals. My biggest dream is to become a multitude of things – an actor, model, television host, mogul, producer, director, author, writer, but I also want to have a production company as well. I want to be able to be creative inside of my own space and give the world something to see, different then what we're already seeing.
I know you're writing a script and working toward owning your own production company, would you be interested in a platform to be able to connect more with Barbizon alumni? 
Absolutely! I would love to be able to collaborate with Barbizon grads. If ANY Barbizon alum are interested in writing, filming, producing, or just collaborating in general please reach out to me! Let's work together and make our dreams come true!
Kameron is looking for Barbizon students/grads/alum to collaborate with!
If you're interested in collaborating, please contact insta@barbizonmodeling.com with the subject line "Kameron" and include your full name, phone, and email address OR send Kameron a DM on Instagram @kamjavon!