By: Meredith Bahuriak, Barbizon International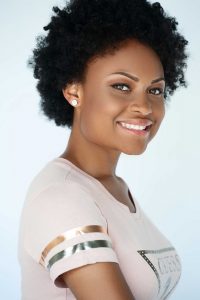 As the modeling, acting, and entertainment industry is working towards greater representation of diversity and inclusion, some leaps and bounds were accomplished thus far! For example, 2019 New York Fashion Week runways were the most diverse yet, with 44.8% of featured models being from minority groups. And 2020's Emmys gave out a record number of nominations and Emmy awards to black actors.
Nevertheless, Black Americans have spoken out that there is more work to do. A recent study conducted by The National Research Group found that 2 in 3 Black Americans don't see themselves or their culture represented in movies or television. The study also reports 83% of Black Americans believe the media portrays negative stereotypes of Black people.
As a company that firmly believes that the modeling and acting industry should represent the diversity and inclusivity of society as a whole, Barbizon models and actors come in all shapes, sizes, and styles and from different backgrounds and ethnicities. The latest to come to us in our Speakout Spotlight series is Chatayana Hicks-Dixon. Chatayana Hicks-Dixon graduated from Barbizon of Jacksonville in January 2019. The 17 year-old reached out to us about the unique struggles she faces as an African American female working in the entertainment industry. You can catch all the insight here on her Barbizon experience and her advice on how to tackle the challenges faced by African Americans in the modeling and acting industry.
What were your Barbizon classes like?
My Barbizon classes were fun. I learned a lot of different ways to interview that I had not learned before and I will utilize for the rest of my life.
What is your favorite thing about Barbizon?
I really enjoy working as a spokesmodel with other Barbizon alum. I like working for Barbizon, meeting new people, talking about my Barbizon experience, and encouraging girls/boys to interview for Barbizon if they are interested.
What did you gain from your Barbizon experience?
I gained the confidence to be myself and to be more open to trying new things.
What would you say to another girl/guy your age who is struggling with their confidence?
My advice is to look in the mirror and know that you are your own portrait that you see every morning and night. Be yourself, shine through your personality, and all of your endeavors. Never utilize the word can't in your vocabulary because you can do anything you put your mind to.
What have you been doing since graduating from Barbizon?

Aside from Barbizon and since graduating from the program, I have been focusing on school, my life coach business, and my music career. I have also been working with Barbizon Placement to address my concerns as an African American pursuing modeling and acting.
Can you tell us more about your personal challenges pursuing modeling and acting? 
The biggest challenge I faced when I started modeling was the color of my skin and my hair. Being an African American, my natural hair was sometimes a problem in the industry.
Considering the challenges you have already faced as an African American female, are you concerned pursuing a career in this industry is going to be more difficult for you, especially considering the current situations and cultural issues we are presently living in?
As an African American female working in the entertainment industry I believe we need more advocates to stand up for us and to talk to producers and directors so that more African Americans can make roles and not be judged by the color of their skin. For African Americans a lot of opportunities are background work and we need push for more speaking opportunities.
What's it like to be your own advocate in the industry? 
As being my own advocate in the industry I want to get my positive word out and help African-Americans strive in the acting industry. This is why I am going to college for my film-degree and I am going to open my own film company.
What are your goals for the future?
My goal is to go to college, obtain my Bachelor's in film with a minor in business. I aspire to develop my own business as a life coach and own my own kids line of everything. I want to help others dream big! I'd also like to be a professional dancer.
Wow! That is quite a list of life goals and I hope you achieve them all! With such big aspirations, I have to ask, do you have any advice for current Barbizon students and alum?
My advice for current Barbizon students and alum is to leave a mark, walk in your own footsteps, pave your way through life and you can accomplish anything.
For more on Chatayana, be sure to follow her on Instagram at @iammonroeee