From fashion shows to editorials and video shoots, Barbizon alumni book a variety of work in the modeling and acting industry. Just check out all the bookings and work they accomplished this past May. And if you're ready to pursue your dreams of modeling and acting, find out how a Barbizon program will help you get started!
Barbizon Chique grad Jalena Lee appeared on the cover and in an editorial for the May 2023 issue 3 of BEAUTICA Magazine.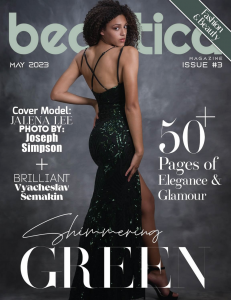 Barbizon Red Bank graduate Sophia Kane booked a shoot for Camera Culture NJ's Nikon Z 8 Launch Party.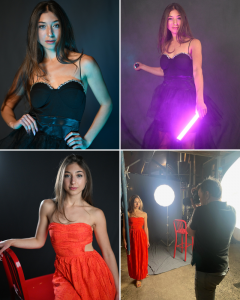 Barbizon Fort Myers graduate Kloie Whitman was featured in the editorial "70's Redux" in Malvie Magazine.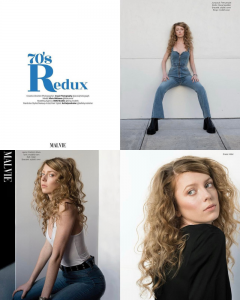 Barbizon Southwest grad Ashley M. signed with HÓP Models & Talent Agency for their commercial division. She also walked in the Atlantic Station Spring Fashion Show for Athleta.
Barbizon Indianapolis grad Sean Gumbert walked in "House of DIFFA | The List" fashion show.
Barbizon St. Louis alumni Amber and Cassie were booked as promotional models for the NMRA & NMCA Super Bowl Shootout.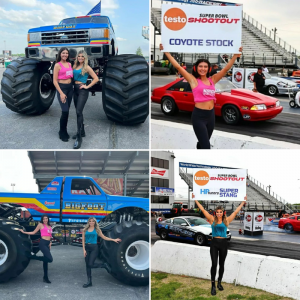 Barbizon Greensboro grad Bryana McDowell was published in an editorial in MOVEUX Magazine May 2023 issue.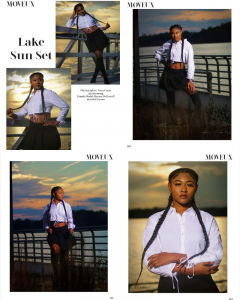 Barbizon Chique grads Mayeline Rodriguez, Ava McKnight, and Lindsey McGraw walked in the Moore College of Art & Design 2023 Fashion Show.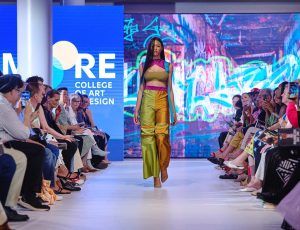 Barbizon Lafayette grad Jenna Dirk was featured in an editorial for Duende Magazine issue #57.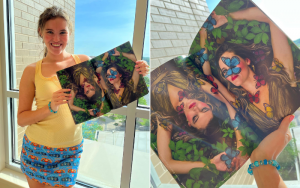 Barbizon Chique grad Lisa appeared on the cover of and in an editorial for the May 2023 issue of Swanky Magazine.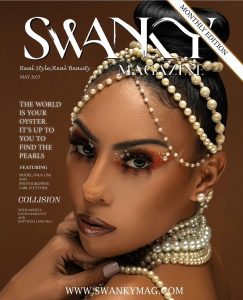 Barbizon Red Bank graduates (from left) Katie, Tasha, Rylee, and Stephanie booked the 12th annual KSOF Fashion Show modeling for designer Karen Couture's custom collection.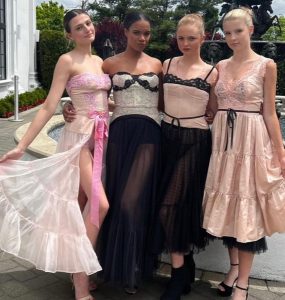 Barbizon Milwaukee grad Anika Wise was published in Drake Magazine and appeared on their Instagram.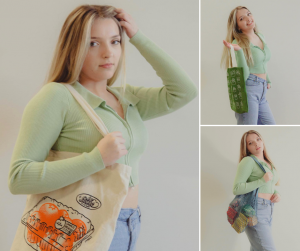 Barbizon Nepa graduate Jakub walked in Brooklyn Fashion Week.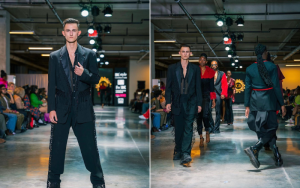 Barbizon Red Bank graduate Lizzy booked an Earth Day Fashion Show.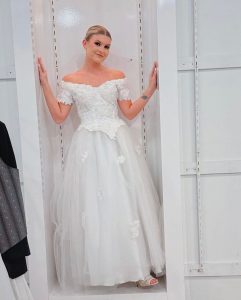 Barbizon Orlando grad Leonardo Robles booked a role on the TV series Clean Slate through a connection he formed while competing at the Barbizon USA Atlanta competition. Leonardo is signed with Manikin Model & Talent Agency.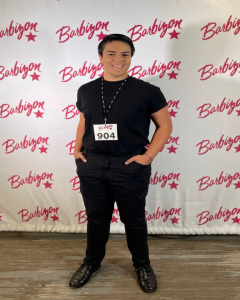 Barbizon Southwest grads Jay, Pearl, and Varita booked a People Footwear SS23 campaign appearing on their website and social media.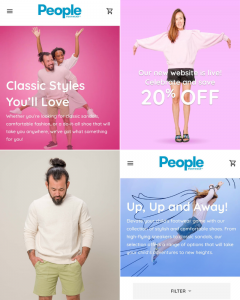 Barbizon Baton Rouge alum Arielle Anders walked in the Trashion Fashion Show for designer Mauve at the Waste 360's Waste Expo event.
Barbizon Red Bank graduate Olivia appeared in Dreamy Elite Magazine issue 543.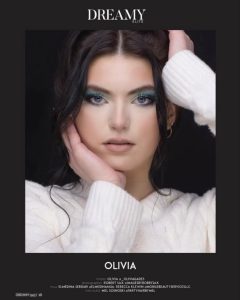 Barbizon New Orleans graduate Hailey White appeared in a campaign for retail brand CoatTails.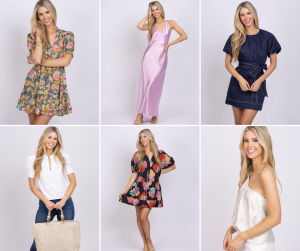 Barbizon Chique grad Natalie Dziwulski walked in the Autism Awareness Fashion Show for The Kyle Woodland Show.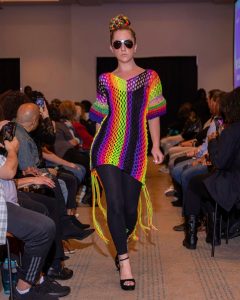 Barbizon Orlando graduate Francesca Sadek booked and plays the role of "Clavender's Teen Daughter" in the June 2023 feature film Raveland.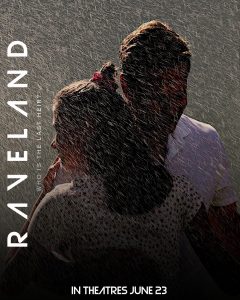 Barbizon Southwest alumna Elle was named Miss Africa USA's 4th Princess.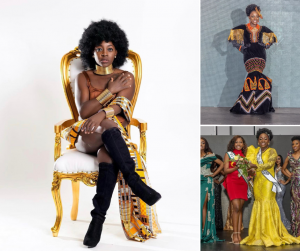 Barbizon Red Bank graduates Phillip, Ella, and Maliha booked an autism awareness video shoot.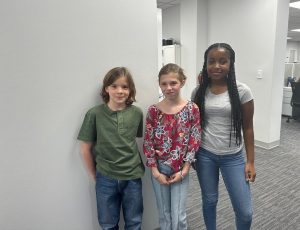 Barbizon Palm Beach graduate Greta Baerlund recently opened for two different fashion designers walking in New York Fashion Week.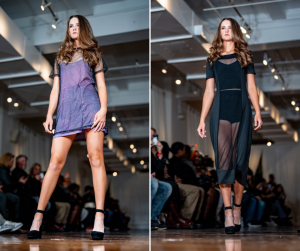 Barbizon Chique grads (from left clockwise) Lindsey McGraw, Onyx Paker Milosovich, Dave Lauscar, Jalena Lee, Liam Borden, and Mayeline Rodriguez walked in the Warped Wonderland University of Delaware Synergy Fashion Show 2023.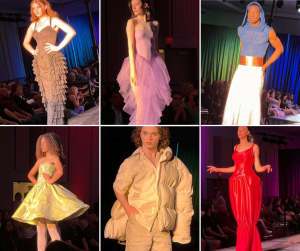 Barbizon St. Louis alumni (from left) LoDeon, Kristy, Kwanta, Aaron, & Mackenzie were featured in nationwide advertisements for Shelterlogic, Arrow Storage Products, and Scotts Storage Products and appeared on websites for Home Depot, Lowes, and other retailers.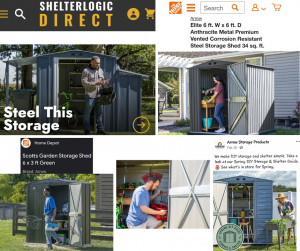 Barbizon San Antonio graduates and siblings Eva and Dominic Escobar booked roles in the film On American Soil. Eva booked the role of a waitress and Dominic that of an immigrant child under the direction of Micheal L Garcia Jr. and Dominic Galindo Sr.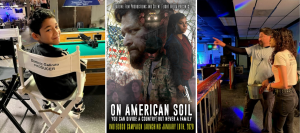 Barbizon Southwest alum Alexander L. appeared on Tucson's "The Morning Blend" show on news network KGUN9.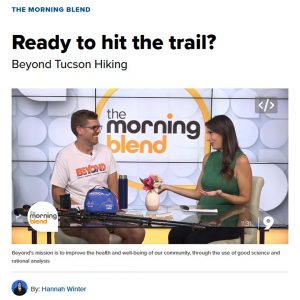 Barbizon Tampa grad Nadia Wescomb performed at the International Portuguese Music Awards as a dancer for Diogo Piçarra.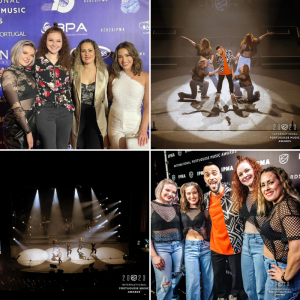 Barbizon Red Bank graduate Alexis booked a bridal event for Elegant Bridal Productions.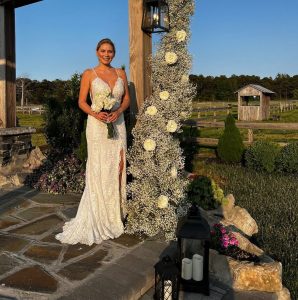 Barbizon Chique grad Canice Okereke appeared on "Let's Make a Deal" Episode 14154 with Wayne Brady.