By: Kristina Iglesias, Barbizon International
They say money can't buy happiness and that is certainly true. However, in the right hands and with the right intentions it can have life changing impacts.
At Barbizon, the core of who we are as a company is built on a foundation that promotes education. That is why more than a decade ago we created Barbizon's $100,000 College Tuition Scholarship. We believe that no matter what your goals are, having the knowledge to pursue your dreams is the best first step to making them a reality. And we want to be a part of that journey for the recipients of our scholarship.
Our most recent winner is Sydnee L. from Harrisburg, North Carolina. This driven high school junior has ambitions to pursue a STEM career. Learn more about her below.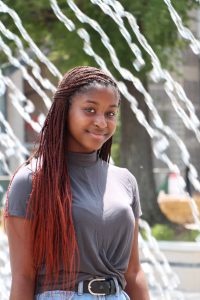 What are you interested in studying in college?
Actuarial Science
What are your current extra curricular activities?
HOSA Club, BETA Club, National Honors Society, Key Club, Kumon, Study Buddies, Delta GEMS, RENEWED Mentoring for Girls, Black Political Caucus
What are three things you can't live without?
Family/friends
Books
Music
How would your friends describe you?
Kind, driven, focused, determined, smart, dependable
If you were given the power to change any one thing in the world, what would you change?
I would rid the world of hatred and create a place where everyone loves each other despite their differences.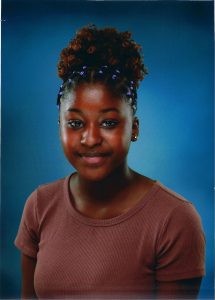 What made you enter the $100,000 College Tuition Scholarship?
I entered on a whim. I saw $100,000 and knew that a scholarship that large could change the course of my future, so I put in my information and it ended up working out.
What do you feel makes you a good candidate for this scholarship?
I believe that I am a good candidate because my education is one of the most important things to me. Getting this scholarship lessens the burden that a high cost college education puts on my disabled veteran parents and makes my dream of becoming a college graduate come true.
Since its creation, Barbizon's college scholarship program has awarded $1.5 million.
Enter here for your chance to be the next recipient of Barbizon's $100,000 College Tuition Scholarship.


The Barbizon program teaches aspiring actors and models the skills and traits to be successful as well as the business side of the entertainment business so that they know how to be safe and what is industry standard in pursuing job opportunities. In addition, our program focuses heavily on confidence development, life-skill training, professional standards, etiquette and other important skills to be successful no matter where your dreams take you.