By: David Wooddell, Barbizon USA
If you're an aspiring actor, you've probably signed up for every casting website you can find. With technology, you never know which sites you can trust. During my management days, there were three standard websites I required all of my clients to be on: ActorsAccess, LA Casting & Casting Frontier. These sites allowed actors to link their profiles, statics & resume to their representation's account to be submitted for casting opportunities. Check out more information below about each of the websites that I recommend & the ones I don't. Happy submitting!
APPROVED SITES

Actors Access is owned by Breakdown Services. Check out my article about Breakdown Services here.
Casting Directors have the option to release Breakdowns to actors and receive submissions directly from them. Actors Access is where actors can view those Breakdowns and submit to them. Actors Access is also an important tool for maintaining an actors profile by uploading and maintaining headshots, updating their resume, adding new skills and attributes, managing performance videos (reels), and more. And it's all online.
Free Account – What do I get?
Free registration on Actors Access allows you 2 photos, a resume, a size card, your 1st SlateShot (a video slate), and the ability to view Breakdowns 24/7. There are NO monthly maintenance fees to keep your profile active. Electronic submissions on Actors Access incur a $2 per submission transmission fee. If you subscribe to their companion Showfax service, you can make unlimited electronic submissions and download sides at no charge.
Paid Account – What do I get?
All additional profile elements are one-time fees:
$10/ per additional photo
$22/ per minute of video added
$11/ per minute of audio added
$5/ additional SlateShot
$68/ a year gains you unlimited access & downloads to sides as well as no fee to submit for jobs.
 You can sign up for a free Actors Access account by clicking here.

Casting Frontier has secured its place in the entertainment industry as the number one innovator of digital casting tools. Previously, casting directors used paper-size cards, Polaroids, and couriers to ship audition tapes across the city or country. Actors needed to print stacks of expensive high-quality headshots and resumes to procure auditions. In 2006, Casting Frontier changed all of that with the launch of iSession – a digital platform where casting directors can upload audition tapes, headshots & actor stats to send to their client.
With Casting Frontier, you can submit to casting calls for commercials, TV shows, feature & independent films, print and digital content. Top casting directors use Casting Frontier looking for talent.
Free Account – What do I get?
Your free account includes 1 headshot, an online resume and limited direct casting submissions.
Paid Account – What do I get?
Premium – $75.99/year (or pay monthly for $12.99/month)
5 headshots
Unlimited headshot changes
Unlimited direct casting submissions
Link to a website
Voice reel
Online Resume
Premium Plus – $95.99/year (or pay monthly for $17.99/month)
50 headshots
Unlimited headshot changes
Unlimited direct casting submissions
Digital video reel
Link to a website
Voice reel
Online Resume
You can sign up for a free Casting Frontier account by clicking here.

Casting Networks continuously improves the casting process through the application of innovative solutions, cutting edge technologies, and superior customer support, making a career in the entertainment and advertising industries more efficient, accessible, and fun for everyone involved.
Use Casting Networks to further your career. With customizable multimedia profiles, access to new jobs posted daily on Casting Billboard and resources for services like photographers, coaches and schools, all of the tools you need for success are online and available 24/7. Casting Networks offers commitment-free payment plans for premium service subscriptions and can cancel at any time up to two business days before your next billing cycle. One-time fees for photo uploads or individual Casting Billboard submissions can be paid securely online.
Free Account
If you have agency representation, you are able to join Casting Networks free of charge. Speak with your agent / manager about setting up an account.
Paid Account – What do I get?
$25.00 one time fee
$14.95 monthly payment
First photo upload FREE with the ability to purchase additional uploads at any time
Unlimited updates to resume & digital size card, which go attached to your auditions powered by Casting Networks.
Unlimited media uploads, up to 4 minutes each, which can include any or all of the following: video reels, audio reels, skill clips, and resume credit clips
Unlimited submissions to the more than 5,000 Casting Billboard® projects posted each month.
Personalized URL to your online resume (www.lacasting.com/yourname) that can be emailed to anyone.
Profile searchable by Accredited Casting Directors and Agents
Access to sides, directories, mailing labels, photographers, acting coaches, and more…
Complimentary admittance to our monthly mixers (21 years or older) and seminars
You can sign up for your free Casting Networks account by clicking here.

Barbizon USA Castings Website
The Barbizon experience is about discovering what makes you special, and developing your one-of-a-kind star quality for the whole world to see. This website consists of a list of upcoming modeling and acting opportunities for Barbizon USA graduates. This website is run by our in-house Placement Department & consists of current projects casting in throughout our Barbizon USA markets.
Free Account
In order to qualify for placement you must complete three required steps:
You must be a Barbizon USA graduate that has received your certificate of completion.
You must have completed all make-up courses.
You must have a $0 balance on your tuition account.
You can sign up for placement by calling our offices at 1-800-330-8361 after completing each required step. Check out the casting website by clicking here.
NOT RECOMMENDED WEBSITES

This website gives access to a casting board that is "in your local market" however, after spending the registration fees to enroll, there are little to no opportunities. Talent Agents generally do not use this website for any casting opportunities for their clients. The website does say they have over 20,000 auditions & job openings, however, many of them may not be in your specific market and you're paying per-audition through this website. They also do not disclose any upfront cost upon registration.

While this website may sound great – real-time access to nationwide castings, comp cards, etc…it falls in the same category of ExploreTalent. Once you pay registration fees to enroll, you'll find very little actual opportunities. Any time a casting website isn't disclosing an upfront cost – beware!

I never recommend clients use Craigslist to find work. They do not verify the source of any projects posted online and a lot of them can be low budget and sketchy. It's safe to say — stay away from any castings posted on Craigslist.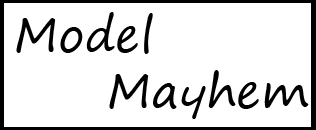 Model Mayhem hasn't had the best reputation lately. There have been horror stories of models meeting up with photographers that are not in a studio, on-location or in a safe venue. I never recommend my clients to use any website where you can't trust the sources that post auditions.

Interested in learning more about modeling and acting? Schedule an audition with your local Barbizon!