By: Kristina Iglesias, Barbizon International
There is no one look in modeling and acting. 
Really.
A classic misconception of the industry is that you have to be incredibly tall and rail thin or muscular to break into modeling. This is just not the case.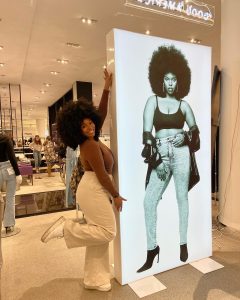 There are many different types of models just as there are many roles and characters for actors. The most important thing an aspiring model or actor can do is focus on building their confidence and taking a really deep look at who they are. Knowing YOUR look and YOUR market is the key to creating your own success. 
If you are signed with an agent, you will find that their goal is to send models and/or actors that they have signed to castings and auditions that they are a good fit for. Simple.
Clients will often have specific requests based on a creative vision for the project that they are working on and an agent's job is to send their models and actors to try out for the opportunities they have the best chance of booking. (Pro Tip: If you don't have an agent yet, make sure you read the details of every casting before venturing out on your own. Focus on your market so that you are able to spend your time and energy on the right projects.)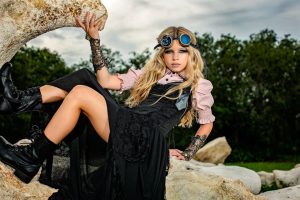 Confidence is critical in modeling and acting. In our blog "Coping With Rejection In Modeling," we talk about how models and actors spend A LOT of time going to castings and NOT booking the job. It takes a very long time for a model or actor to get to a point where jobs are just showing up at their doorstep, and for most this never happens. Being a working model or actor means putting yourself out there over and over again until the right thing clicks.
It's important for all new models and actors to remember that not being selected for a project is not a rejection of you, it just wasn't the right fit. But maybe the next one will be, or the one after that. The old adage "you never know until you try" couldn't be more true than it is in this industry.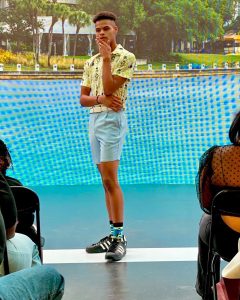 Throughout the Barbizon program, you will hear about something called "You, Plus." This is the key to building the kind of confidence that sets you apart from all the other people that might look like you in a casting room. You, Plus is about taking the things that make you unique and refining them so that you can be the absolute best version of yourself. It's not a specific clothing size, it's a body that's healthy for you. It's not perfectly glowing skin 365 days a year, it's healthy habits and routines. It's not a specific hairstyle, it's the one best suited to your face and the look you are trying to achieve.
Here are a few questions we often receive from prospective clients and their families about what is the ideal look to be successful in the industry.
---
How much do you have to weigh to be a model?
There is no weight requirement for modeling or acting. Brands have embraced that people want to see people that look like themselves on TV and in advertisements. Everything from runway shows to ad campaigns have opportunities for curvy models and actors.
The best way to your You, Plus is not chasing a number or size, but making sure you are staying healthy and taking care of your mind and body while maintaining confidence in your abilities.
Can I still be a model if I struggle with acne or pimples?
No one in the industry expects that any model or actor's skin will be perfect. It doesn't happen in the real-world and it doesn't happen in the industry.
The best way to your You, Plus is eating healthy nutritious foods that nourish your body from the inside out and maintaining a good skincare regimen. Your skin will change many times throughout the course of your life. Focus on taking care of yourself and the rest will work out.
I wear glasses. Does that matter in modeling and acting?
No! Glasses can be a great asset to frame your face.
The best way to your You, Plus is finding glasses to best suit the shape of your face and rocking a look that is uniquely you.
Will I still be able to sign with an agent if I have braces?
You can still submit to agencies and go to castings if you have braces. Agencies know that braces are very common with young models and actors. It's a long-term path to a picture perfect smile. Plus, there are many modeling and acting opportunities that want to book talent with a young fresh look and your braces may be just the thing that sets you apart.
The best way to your You, Plus is smiling big! Your personality and confidence will play a much bigger part in your success than anything else.
I'm not tall enough to model.
Not all models are tall. If you're tall, great! There are a ton of opportunities for you. If you're not tall, great! There are a ton of opportunities for you too. Petite models and actors are extremely common and height is not a barrier to booking incredible opportunities.
The best way to your You, Plus is instead of focusing on your height, focus on your posture. Pull your shoulders back, then practice walking and sitting with confidence. 
---
It can be easier said than done, but one of the best things you can do to be happy and successful in the industry is to stop comparing yourself to the people around you. Their successes are not yours and their failures are not yours. Focus on following your own path and developing into the best version of yourself. No matter whether you want to break into modeling or acting or anything else in life, this is the skill that will take you far.