Barbizon models and actors finished off 2022 with a bang in the modeling and acting industry! Just check out all the modeling and acting work and agency signings our alumni landed in November and December. And if you're ready to follow your dreams of becoming a model or actor too, request your Barbizon audition to get started!
Barbizon Cleveland graduate Alexa Beverly signed with the Barrington Group.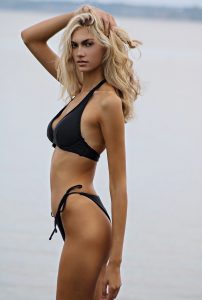 Barbizon Chique grad Natalie Wisler appeared in an editorial in PUMP Magazine for A. Potts Collection "Anywhere & Somewhere."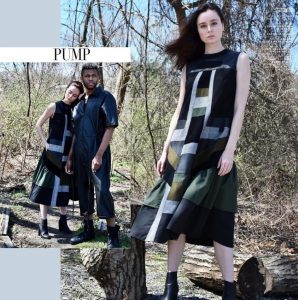 Barbizon Chicago grad Abby Rozens booked a campaign for Marine Layer appearing in retail stores.
Barbizon alum Casey McClellan signed with Specimen Model Management and Scout Model Agency LA.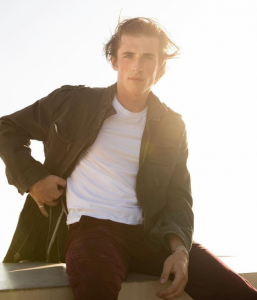 Barbizon Southwest alum Bradley appeared as the cover model for the Denver Fashion Week special edition of 303 Magazine.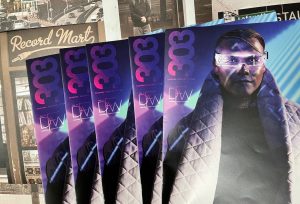 Barbizon Buffalo graduate Sophia Tarantelli was awarded a summer intensive scholarship to study at the New York Conservatory for Dramatic Arts. She recently booked and appeared as a "young woman" extra role in Discovery+'s Death Walker series, played the role of Leanne in her high school's play A Piece of My Heart as well as got cast as the lead role of Tzeitel in her high school's production of Fiddler on the Roof.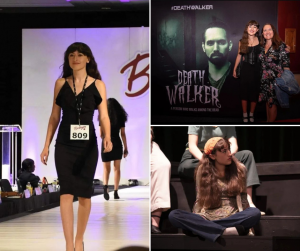 Barbizon PA grad Jazyra Tate signed with BMG Models.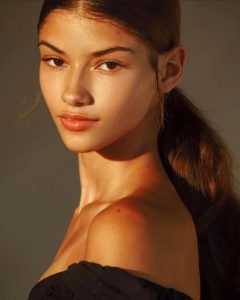 Barbizon Indianapolis grad Sean Gumbert signed with Lucid Models and The Dragonfly Agency.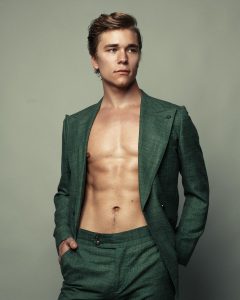 Barbizon Red Bank models (from left) Kate, Kate, Nicole, Casey, and Sarah walked in a holiday fashion show for Albana New York at the Bell Works metroburb.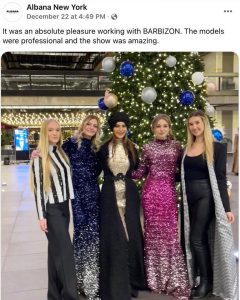 Barbizon alum Madison Iseman was cast and filmed the role of Sienna in upcoming feature film Knights of the Zodiac.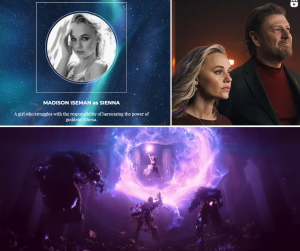 Barbizon Chique graduate Cheyenne King was published in an editorial for Artells Magazine – Portrait November Volume 701.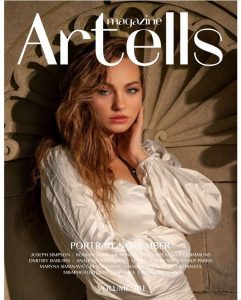 Barbizon Dallas grad Payton Ray booked a shoot for American luxury retail brand Saint LaMo.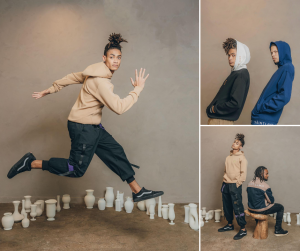 Barbizon Nepa students and alumni walked in Philly Fashion Week.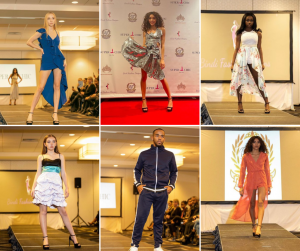 Barbizon Jackson graduate Trizel Johnson (in photo with pink background, pictured right; in photos with purple background, pictured left) booked and appeared in a campaign for Parade.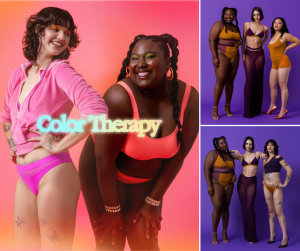 Barbzion Chique graduate Hassan booked stand-in roles for lead characters Peter and Jupe of FX's series Kindred.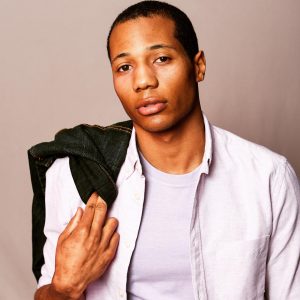 Barbizon Kansas City graduate Eugena Rolle walked in both LA and Kansas City Fashion Weeks. She is signed with Images Agency in St. Louis.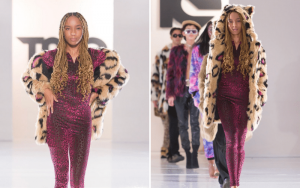 Barbizon Red Bank alumna Gianna Giacolona competed in the Miss Teen Universe USA pageant as Miss Teen Universe New Jersey.
Barbizon Little Rock grad Seanna Bennett signed with Indastria Model Management.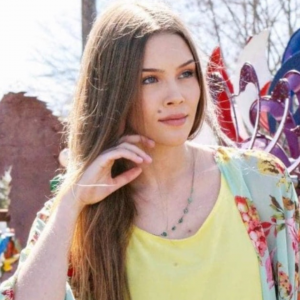 Barbizon Chique alum Dave Herbert booked and appeared in a commercial for Wawa. He also booked a shoot for Bollman Hat Company.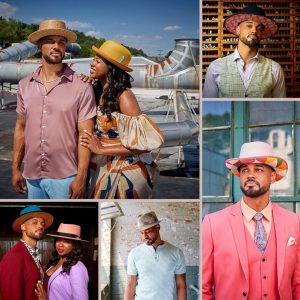 Barbizon New Carrollton alum Jade Siima signed with Fusion Models NYC.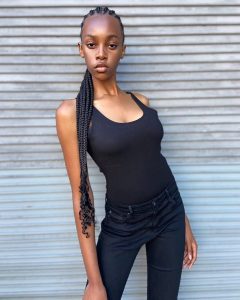 Barbizon Red Bank students and alumni posed as live mannequin models in local retail shops for a holiday season event.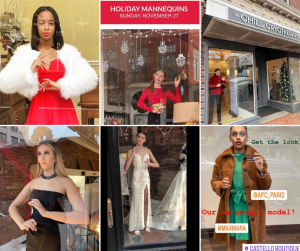 Barbizon Nova grad Riana Dillinger appeared in an editorial spotlight for IndiKids Magazine.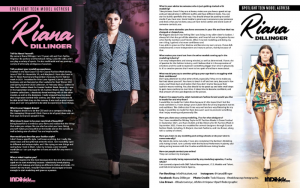 Barbizon Chique grad Dave Lauscar appeared in an editorial for MÉNCRUZE Magazine Nov.22 Issue Vol.91.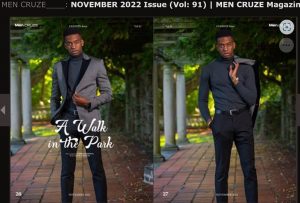 Barbizon PA graduate Candice Sabiduria booked a campaign for Rare Beauty.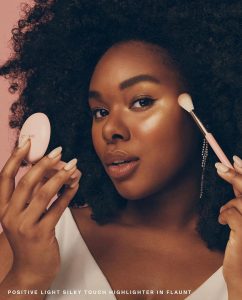 Barbizon San Antonio graduate Allanna Cuellar walked in the Models of Texas Fashion Show.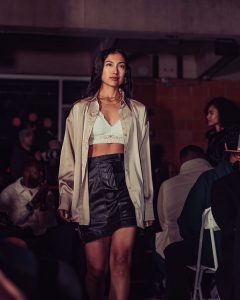 Barbizon Chique grads Kayla, Jalena, and Vincenza (from left), appeared on a Fox "Good Day Philadelphia" news segment on holiday fashion by Main Line Fashionista with journalist Jenn Frederick.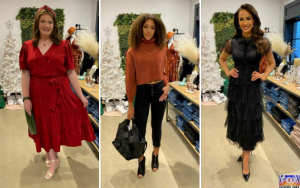 Barbizon Orlando graduate Tiana Mohammed appeared in an editorial for ELLE MÉXICO.

Barbizon Southwest grad Nadia Viera appeared in an editorial for 6X Magazine August 2022 Wedding Vol. 14. She also walked in Denver Fashion Week appearing in 303 Magazine.
Barbizon Tampa graduate Malaika Guttoh made her runway debut walking for Dolce & Gabbana at an Art Basel fashion show in Miami, Florida. She is signed with LRJ Management, Freedom Models Miami, LOOK Model Agency, The Rock Agency, and The Salt Agency.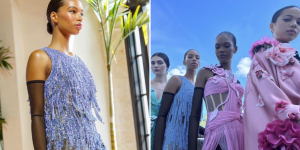 Barbizon Chique graduate Grace Otley walked in the Miss America pageant as Miss Delaware 2022.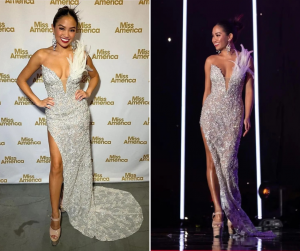 Barbizon Salt Lake City graduate Charlie Stybe signed with SIGNED Management.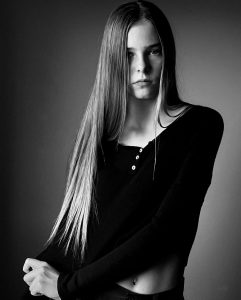 Barbizon Chique graduate Dante Torre walked in Philly Fashion Week.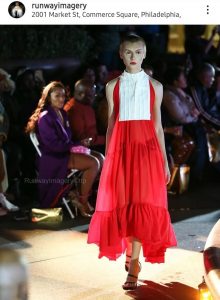 Barbizon Orlando grad Francesca Sadek walked in Deck the Runway holiday fashion show in Orlando and won The Producers Choice Award at the event for leading by example, hard work, and growth. Francesca also booked a photoshoot for jumpsuit designer Brit Schmit.
Barbizon St. Louis alum Dion booked a shoot for a local street wear brand.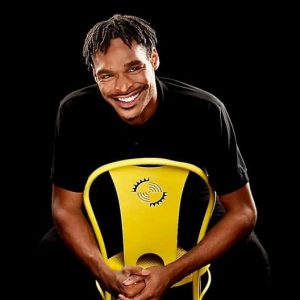 Barbizon San Antonio graduate Katy McNamara walked in the 2022 Year End Extravaganza with the Hurd Agency.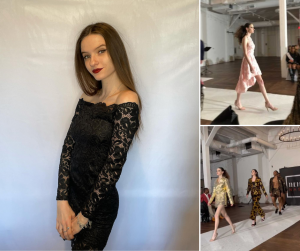 Barbizon Chique graduate Natalie Dziwulksi appeared in an editorial for Katana Magazine.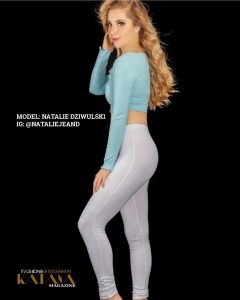 Barbizon Pensacola grad Aletea Daniels signed with Lucid Models in Jackson, MS and is working as a full-time model. She has booked numerous campaigns for skincare, hair care, and local clothing brands.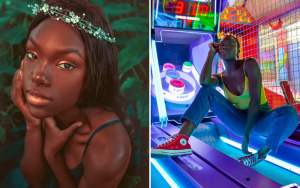 Barbizon Chique grads Sarah Arriaga and Dan Tait walked in Atlantic City Fashion Week for Xhale Laque and ill2siq respectively.
Barbizon Memphis grad Je'Myia Berry walked in "Rhapsody II: The Reunion Show" and "Royally Stitched" fashion shows. She also booked a role in the Lily Roze studios short film The Last Level.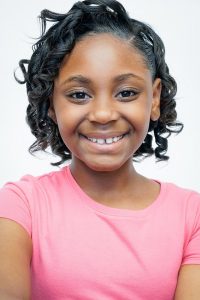 Barbizon Chique alumni Synqwetta and John Garfield appeared in an editorial for REVÖ Magazine.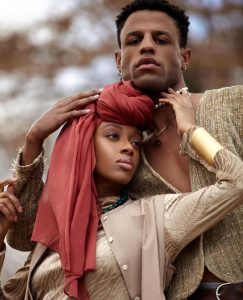 Barbizon alum Krysten Theunissen walked in the virtual "DENYM & DIAMONDS WHO IS T.Hodges" fashion show.