By: Meredith Bahuriak, Barbizon International
Owen Long graduated from Barbizon PA, competed in July 2018 at the DC Barbizon Competition, and competed in October 2018 at Passport To Discovery. We sat down with him to learn about his Barbizon experience, where he's at now, and what his goals are for the future. Here's Owen's Barbizon Story.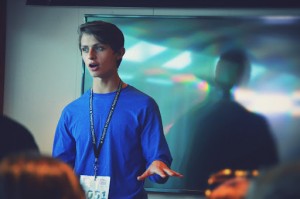 What were your Barbizon classes like?
Very awkward at first. Not many people talked but after a few classes everyone, including myself opened up and very quickly bonded. Which was such a great, uplifting feeling!!
What did you gain from your Barbizon experience?
I think overall I have gained a lot more confidence, I was always an easy person to talk to, but after Barbizon I felt more of myself shining through than a "fake me." At least that's what I call it, the way someone acts when they meet another person for the first time and are afraid of showing their true self… I really opened up to not only people at Barbizon, but people at school, work, and even at the hospital I volunteer at.
Would you recommend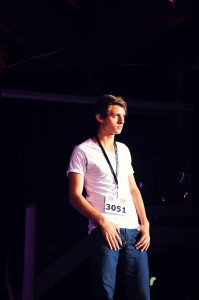 Barbizon to a friend?
Absolutely!!! A common misconception about this entire program is that it is only for aspiring stars who want to be the next top model or actor, when in reality it's sole purpose is to bring out who you truly are as a person. I've seen more of my friends at Barbizon grow and form into their true selves than I have ever seen anywhere else, with any other program.
You did really well at Passport To Discovery this year, congratulations! Can you tell us a bit about your PTD experience?
My PTD experience was fantastic. It was completely different than what I was expecting, but in a good way. I was away from my phone, the haters, and the school drama. While at the same time isolated with people who share the same passion I do… performing and doing what they love. For me, being surrounded by those people, and making experiences with new people, really opened a path for my true self to come skittering on in. It was truly, and I mean 100%, a life changing experience.
What else have you been doing since graduating from Barbizon?
I have been doing a lot of training and practicing for many auditions that Barbizon has provided for me. Also I have been talking with Dino May, which is my manager from LA. I say "my manager" but  technically none of the papers are signed, yet I know I'm already with him, and everything else is almost official, like I said, other than the official document… (I also don't want to forget to mention I am heading to LA in January to meet with Dino!)
What are your goals for the future?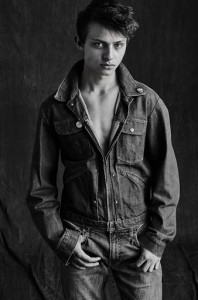 Ultimately, move out of this small Pennsylvania town and explore the world. I would love to live full time off of modeling and acting. But at the same time be able to travel and meet new people and have new experiences.
Is there anything you'd like to say to your Barbizon staff?
Nothing other than a big fat THANK YOU. Without the people I have surrounded myself with at Barbizon, I never would have been successful at PTD, the DC competition, and ultimately I probably would not have the confidence I do now. They do everything they can to make sure I do my best, which is very rewarding for everyone at the end of the day!

Be sure to follow Owen on Instagram at https://www.instagram.com/owenlonng/