By: Meredith Bahuriak, Barbizon International
John Green graduated from Barbizon of Boston, MA in November 2017 and has already been working in the modeling industry for both print and runway! Here's John's Barbizon Story:
What have you been doing since graduating?
I have interviewed with TMS agency out of California for a Pepsi commercial. I participated in a short film for Carrie. I am in the process of becoming an extra in a Mark Wahlberg movie and an extra in Little Woman. I participated in New York Fashion Week and was selected for a print ad in Dixie Magazine.
What were your Barbizon classes like?
I came into Barbizon with an open mind and was blown away by all of the support and education I was given to further my career. I was given endless support from my teachers and loved every second of being there.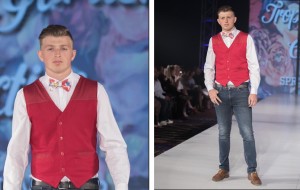 What did you gain from your Barbizon experience?
I came into Barbizon without any prior experience and left with the confidence to pursue my modeling career.
Would you recommend Barbizon to a friend?
I would most definitely recommend Barbizon to a friend. It has been an amazing experience.