By: Meredith Bahuriak, Barbizon International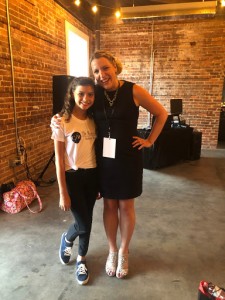 "The classes were a blast. I met so many friends who I am still close with," shared Francesca Sadek, who graduated from Barbizon Orlando in October 2016. I had the pleasure of meeting Francesca at Coastal Fashion Week: The Movement Tampa show. Francesca was the winner and will be featured in Exalte' Magazine!
When I asked Francesca how her Barbizon experience was, she replied, "Barbizon helped me believe in myself and showed me the importance of being comfortable in my own skin." Check out this interview with with this Barbizon girl to see what she's been up to in modeling and more!
 What were your Barbizon classes like?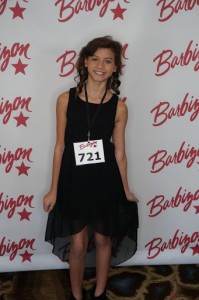 I learned many new things, such as makeup, how to properly take care of yourself, poses, the importance of timelines and being presentable at all times, table etiquette, and my favorite……the RUNWAY.
The classes were a blast. I met so many friends who I am still close with. I love going to an audition and seeing them there. We always give each other a hug and root for each other on…even though we're there for the same part.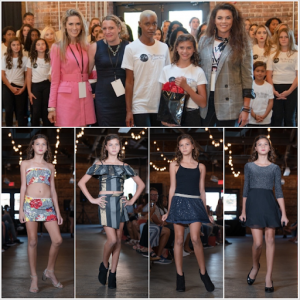 What did you gain from your Barbizon experience?
I was a shy young lady, unable to get out of my "comfort zone" and lacked confidence. Barbizon helped me believe in myself and showed me the importance of being comfortable in my own skin. Even though I am still shy, I can confidently enter a room, talk to people, and engage with my surroundings. I realized that I do not have to look or be like anyone else because I am beautiful inside and out. No one can take that away from me. It is important to embrace life and everyday is a blessing. And most of all… always have fun.
 Congratulations on winning Coastal Fashion Week's The Movement Tampa Show! How did it feel to win?
I was extremely surprised and shocked. All of the models did such a wonderful job. I could not believe that I was chosen because I am still working on growing my skills. I feel wonderful and blessed. This experience has solidified that all of my hard work is paying off. I will strive to obtain knowledge and do my best.

What else have you been doing since graduating from Barbizon?
I have been having so much fun, meeting famous actors on set of short movies and major features. I am submitting a lot of self tape auditions through my agents and networks, as well as attending many auditions.
I filmed in an independent short film that is being shown in film festivals and in a feature film coming out in February 2020! I have also been booked for a toy commercial.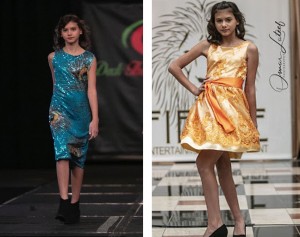 Regarding modeling, I was crowned Miss Clermont Pre-Teen 2018. I booked a print job for Champs Sports Kids in January 2019. I walked the runway for a Halloween show 2018, 'Deck the Runway' fashion show 2018, Fierce Entertainment 'Seeded for Compassion' fashion show, 'Orlando Spring Fashion week 2019,' and 'Coastal Fashion Week: The Movement' Tampa 2019.
I love wearing all the awesome designs from talented people, at these different venues. It is even better yet, when I see my friends from Barbizon there as well.
 I am currently signed with fabulous agents from the Barbizon Competitions including: BGMGlobal ORLANDO and Modern Muse. Additionally, I am represented by Central Florida Talent and Dan Talent Agency.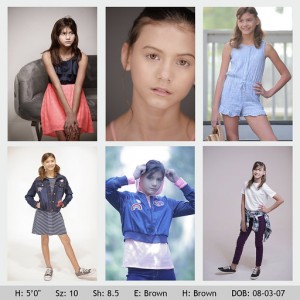 What are your goals for the future?
I have many interests. I enjoy modeling and acting so this is a definite goal… mostly modeling. I just love wearing the clothes, shoes etc. It makes me feel good when I am able to convey someone's hard work and creations.
Education is important to me. I have not decided yet what my focus will be, but college is a must!
 Thank you so much for your support Barbizon!
For more on Francesca, check out the links below and be sure to follow her on Instagram at @francesca_model_actress!
Heinz: 247cast.com/Francescasadek
Dan talent Brand Ambassador: Https://youtu.be/3MkQnK4UGM4   
Flipazoo commercial: https://Youtu.be/F1_IDmEzAb8        
School Bus Diaries: Https://Youtu.be/jFFz3FZPd3o        
Southeast Barbizon competition: Http://vimeo.com/264119697 
Model Pageant: Https://vimeo.com/287355997