By: Meredith Bahuriak, Barbizon International
Leah Graifer was 17  when she walked by a sign for Barbizon Modeling and Acting in her local mall. She had been looking for a new hobby after being diagnosed with an autoimmune disease at age 12 which forced her to quit dancing. 
"I needed something new and I still loved being on stage," Leah shared.
Fast forward to the spring of 2015, Leah graduated from Barbizon in Fairfax, VA. Did Barbizon turn out to be that something new she needed? We sat down with Leah to find out.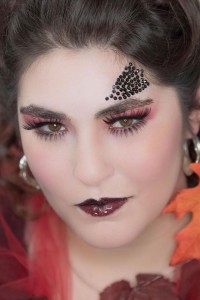 How was your Barbizon experience?
When I started Barbizon I had a lot of anxiety from kids at school teasing me about being sick and missing school. Before that I was a confident little girl. My classes gave me a safe place to rebuild my confidence. I quickly decided that I wanted to continue pursuing modeling after I graduated. Barbizon gave me all the information I needed to safely and confidently enter the industry.
What steps did you take after graduating from Barbizon?
I immediately went to Barbizon's DC Competition 2015 and was given a scholarship to The New York Conservatory for Dramatic Arts (for film acting) where I spent a year. I didn't even know that I liked acting before my Barbizon classes.
I sent out comp cards to several agents and managers up and down the east coast with Barbizon's guidance through a placement list.
In 2016, I did a second Barbizon DC Competition and attended Passport to Discovery (PTD). This time, I received a scholarship to the Atlantic Theater Company summer program. I won Miss Plus Top Model 2018 on PTD 2017 and signed with 2 agents and a manager after PTD.
What work have you done in the industry?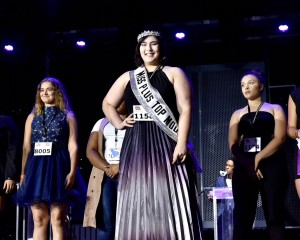 I did a hair show for Paul Mitchell in May 2017. I take private acting classes with Joshua LeBar Studios and Thrive Equestrian riding on camera for actors.
My manager is Webb Sweeney Murphy (WSM Talent) from Boston. I am also signed with Katalyst and Liquid Talent. I am hoping to sign with a few more who showed interest in me later this year.
I am a plus size influencer on Instagram and am working towards booking more modeling work.
I met a producer named Bill Herndon on PTD 2017 who gave me a supporting role on a new TV series called 7 Hills.
I am always taking acting classes and watching other models because there is always more to learn.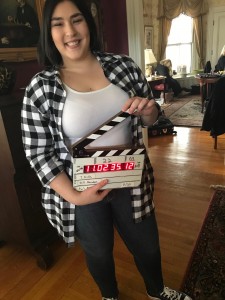 What has been your favorite project so far and what are your goals for the future?
I have been enjoying collaborating with Fashion Nova Curve on Instagram and I am hoping there will be more 7 Hills to film soon. I want to continue encouraging people of every age, shape, and size to be confident and body positive! I am hoping I will start start booking more print and commercial work soon.
Any advice for current Barbizon students and graduates?
Keep pushing forward because you can achieve your dreams. Just work hard and be patient. Be friendly to everyone, but don't forget to be yourself.
Here's how you can keep up with Leah: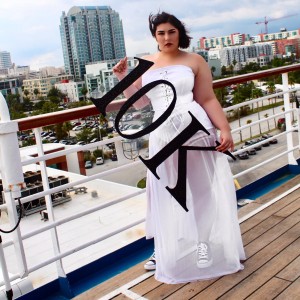 IMDb
INSTAGRAM