If you've ever dreamed about modeling in a professional photoshoot, you should know that every year Barbizon hosts a model contest to get discovered! The winner gets an awesome vacay, a professional style session, and an editorial shoot with a celebrity photography that appears in Girls' Life Magazine.
And now let's meet 2022's winner, Sheyla Polanco! She's a girl with big dreams and talent as she already holds certifications in Photoshop and cybersecurity and is bilingual too. Sheyla aspires to be a high fashion model someday, and we're happy to help Sheyla find her big break through Barbizon's model contest. Sheyla also stays well-rounded by meditating and journaling while enjoying painting, reading, and playing volleyball. Catch some more deets on Sheyla in this exclusive interview before she heads off to Los Angeles for her winning photoshoot!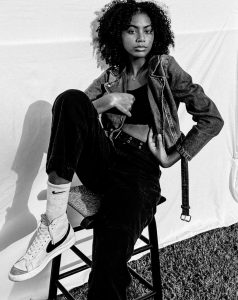 What do you love about modeling?
It's a creative and therapeutic outlet. The state of mind I get into when I'm modeling is a place I want to live in forever.
Who inspires you in modeling?
Naomi Campbell
What is the last book you read?
Total Meditation by Deepak Chopra
Where is your favorite place you have ever visited?
The ocean in my homeland.
Which living person do you admire most?
My older cousin, Nicole.
What is your favorite single item to shop for?
Definitely hair products.
How would you describe your style?
It's a reflection of my mood.
What is your favorite accessory?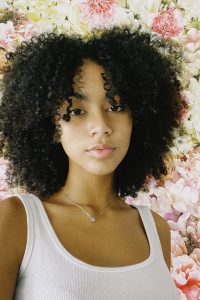 Necklaces
Do you have any hidden talents?
I can ride a bike with no hands. I can also solve a Rubik's cube.
What 3 words would your friends use to describe you?
Thoughtful, ambitious, and funny
Where do you want to be in 10 years?
Drinking tea while watching the sunrise.
What 3 cities would you most like to visit?
London, Rio de Janeiro, and anywhere in Iceland.
What is your favorite food?
Pasta
What food do you find most disgusting?
Broccoli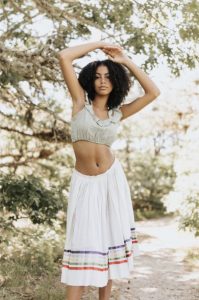 Where do you like to shop?
Anywhere the clothes are cute and the price is low.
If you had to wear one pair of shoes in your closet forever, what pair would you choose ?
Nike Blazers Mid'77
What 3 beauty products can you not live without?
Elf clear brow and lash mascara, Vaseline lip therapy – rosy, Maybelline fit me concealer
Who is your favorite designer?
John Galliano and Calvin Klein
Be sure to follow Barbizon's and Girls' Life's Instagrams for inside looks and behind the scenes action of Sheyla in Los Angeles on her winning vacation and Barbizon Contest photoshoot coming up!