Barbizon classes help our graduates gain the confidence no matter which path they decide to go down. For this Barbizon Houston grad, Camille Rutherford, the path is heading straight for gold. She is currently training for the 2024 Olympics representing the Bahamas. Rutherford recently won the U20 Track and Field Championship in Costa Rica in the 100m and 200m. She also placed 4th in the U23 Track and Field Championship in Costa Rica. Read her interview below to see how her Barbizon classes impacted her journey!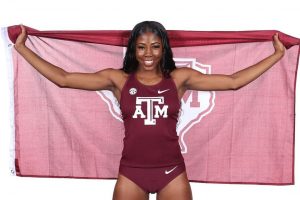 Can you tell us a little bit about your experience growing up and what got you into track?
CR: "I was the youngest of my three sisters growing up and my father always encouraged us to play sports, particularly tennis. We would go out to the tennis courts every day and play for hours. We would end practice by sprinting down and back. I would run past all of my
sisters leaving a huge gap. It was shocking each time because I was 10 years younger than my oldest sister and 5 years younger than my middle sister. It eventually turned into me beating everyone at my sister's high school tennis camp whenever they would have to sprint. My father decided to sign me up for a track meet and run unattached, and I won my event at that meet. This led to my parents making the decision to put me in the Afterburners track club and I've been running ever since!"
What inspired you to start classes at Barbizon? What was your favorite part?
CR: "I wanted to experience the world in a different way other than sports. My desire was to influence and encourage others in the world. I had an idea that I had something in me but did not know how to channel it. Barbizon paved the way for me to fully understand and execute the vision I had for my future self. My favorite part of Barbizon was learning how to model walk. Watching the instructors take time to make sure each one of us mastered the walk was extremely encouraging. Once I mastered it, I felt this surge of confidence I have never felt before! When it was time for our model walk competition in class I executed and was voted as the winner of the competition. Our class competition foreshadowed my future in track and field!"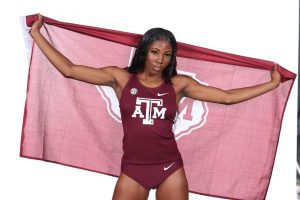 What is next for you in your journey?
CR: "Becoming The Bahamas' new 'Golden Girl' is the next step in my journey. I am ready to make more history for my country in track and field. I am ready to make a name for myself so I'll be able to advocate for some changes in the sports world for women. My advice for girls chasing their dreams is to never ignore that strong feeling of desire and passion in your heart. That feeling is a sign to keep going, and it will never go away because that is who you are."