By: David Wooddell, Barbizon USA
Casting directors have a very crucial job in the entertainment industry; they screen all of the talent that agents, managers and sometimes clients themselves submit for consideration on a project. This could be a project for television, film, stage & even new-media (think YouTube). The schedule of a casting director can be critically crazy yet rewarding. "Our job is to try to get inside the imagination and inside the brain of the people we're casting for," Mr. Telsey, of Telsey+Company (a casting company in NYC), explains. "You're sort of like the host of the party. You need to make sure you are serving every kind of meal, or every kind of actor that will make everyone happy. And then you're going out and finding what it is and what it isn't that they want." A casting director will view many possible options for a role, based on what production is looking for and then they will submit their top choices to the network (for television), the director (for film) and the ad agency (for commercial). See what our casting director friends and longtime supporters of Barbizon shared about a day in their life.
Interview with Donna McKenna, CSA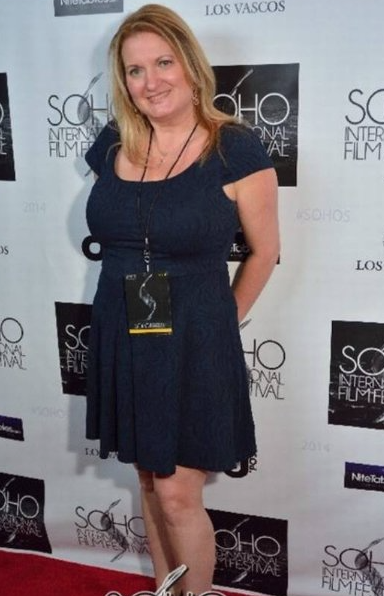 How do you start your day?
I start my day walking my puppy and saying my prayers then I have my coffee. As far as work, every day is different depending on my schedule and what project I am working on but it usually will start with answering emails, prepping breakdowns and auditions or reading a script even if I'm on an early train to the city.

What are some challenges you face during your day-to-day work and how do you overcome them?
Some of the challenges I face during my day-to-day work is probably one everyone faces: there are not enough hours in the day. Other challenges I face are after a detailed casting character breakdown is released the director and writer change their mind regarding the character description they originally had me place. I am used to this situation so much I now release 3 different character description breakdowns. It is more work for me in the beginning but in the long run it's the best situation. Another challenge is when I'm auditioning, there is never enough time to see all the actors I want in a day. I overcome this by only taking a 20 minute lunch and having many actors self tape their auditions for me.
What was your favorite project to work on?
This is one of the hardest questions I am always asked and I honestly say every project is my favorite or special, each project brings new people, new adventures, learning experiences and new memories to my life. Each project brings me a new #filmfamily.
Any advice for someone wanting to start out in casting?
The advice I would give is:
Be kind to every aspiring actor even if they don't have talent.
Choose your words and critique very carefully. What we say or do to and for someone can change their life forever.
Take care of your talent and their representatives.
Research actors, see actors in shows and showcases.
Make all your audition rooms fun, entertaining and rewarding for the actor, if you are not reading with the actor during auditions make sure you have a strong, talented, giving reader.
And most importantly always be creative and have FUN!
Interview with Caroline Liem, CSA
How do you start your day?
Coffee. Trades. Video.
What is a "day in the life of Caroline" like?
We have established my start – coffee, trades & video. I try to spend a period of time to view a showcase. I try to go to as many as I can. Let's say last week, I spent 30 minutes at a 2-hour showcase. I could only spend 30 minutes there but I definitely wanted to go because I love to see how the work of a particular studio or school is and also to find some great talent. While I was at the showcase, my assistant was getting my casting session ready down the street. That day I read actors for 4-5 hours. After that, I reviewed tape and forwarded my choices to the directors and then had dinner. Once dinner was done, I had a phone conference with directors and reviewed their choices from my selections. Once I finished with that, I gave our final choices for callbacks to agents & then headed to bed. That was my day for about 3 days.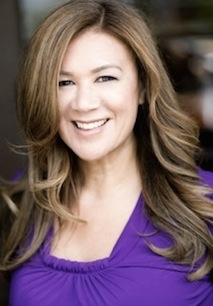 What was your favorite project to work on?
It's very challenging to say. One of my favorite experiences was working on X-Men 2. I loved it because I had been working in casting for a while but this was my first time with international casting. Because of that, I don't just cast in LA or LA/NYC; I now cast in LA, NYC, Canada, Germany, Russia, Italy, etc… It's great to be able to work with casting around the world and to be able to field videos from actors who are international all while working regular casting sessions in LA. This was my first time to reach beyond my immediate village and to work on such a high scale project while still bringing in some really great choices.
Do you ever get star struck?
The truth? Not really star struck. I was in awe of meeting One Direction. When I met them, they were lovely, polite boys. They couldn't have been nicer! Instead of being star struck because I'm around talent…musicians…dancers, I'm more in awe of the person who is humble, knows who they are & is a regular human being. It isn't about being a Kardashian or the "public shock value" but it's about the star being really humble…a regular person.
You might have noticed…
Our featured casting directors mentioned "breakdowns."I previously touched on what a breakdown is here. I have included some samples on an upcoming Pilot below.Let's focus on the role of "Gator." As you can tell, casting is seeking 12 year old girls (can be older to play younger) that will be a series regular. All ethnicities can be submitted.Some key words to focus on while submitting: "scheming but likable," "practical," "finds a way to win."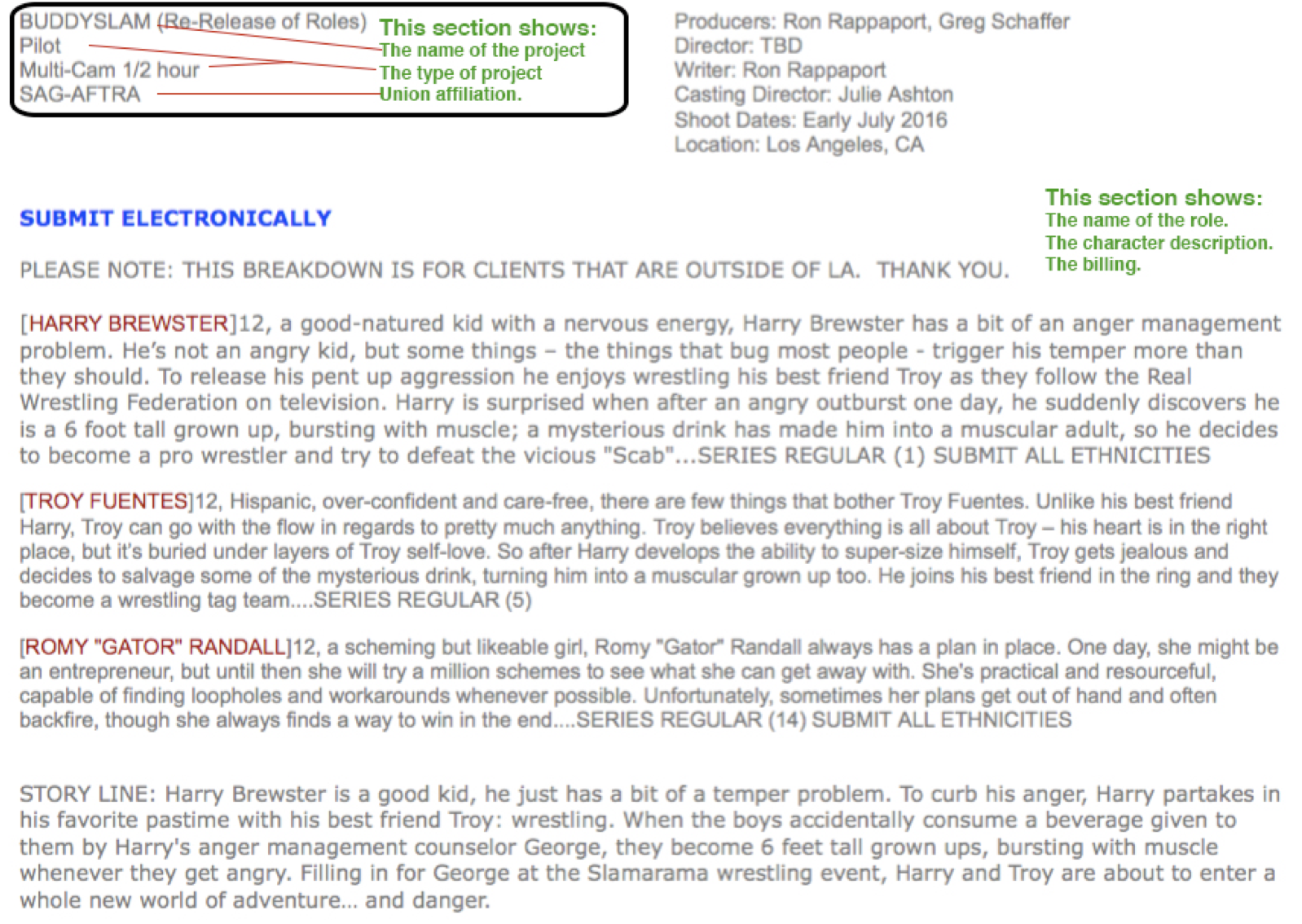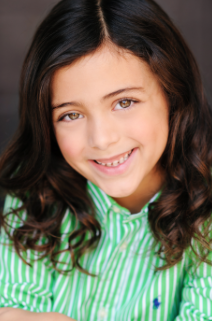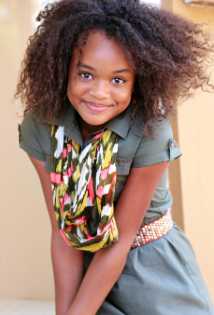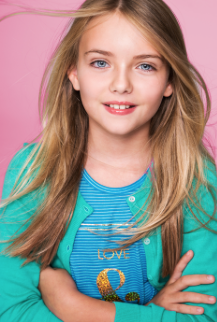 Want to be a Barbizon actor? Schedule your audition today!