If you haven't heard yet, Barbizon has teamed up with Girls' Life Mag to give away the ultimate modeling experience! 2020 brought in some amazing model talent, so much so that we're featuring exclusive interviews to learn more about each semi-finalist! From Brooklyn, NY, meet Saskia Guerrier, a Barbizon grad and dancer who believes the opportunity to participate in the Get Discovered contest is a great way to be a role model. She wants to reach girls all over the world and encourage them to dream big, strive for greatness, and never let small things get in the way of their goals. Catch all the 10 things you need to know about Saskia below!
What activities or sports do you participate in?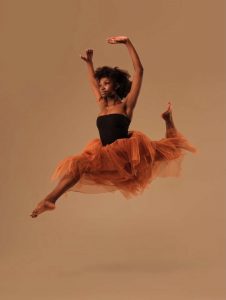 I participate in Dance practicing all styles of dance.
What inspired you to get into modeling and the performing arts?
When I was younger I walked past a dance school and saw girls twirling around which seemed really fun. I fell in love with the whole style of ballet in particular and decided to enroll. With modeling, I would always see a girl on a magazine in my mother's hand or on the television and think to myself, "What if that was me?" I would end up dressing up with friends and always putting on a fashion show.
What did you learn as a Barbizon student and have you done anything in the modeling and acting industry since Barbizon?
Through the Acting Program at Barbizon, I enhanced my learning on the skills and tips to be a successful actress. I've learned things such as slating, resume building, and how to bring my personality and character into my acting.
What was it like to see yourself featured on Girls' Life's instagram?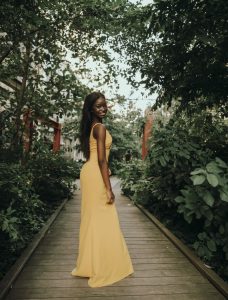 Seeing myself on Girls' Life Magazine Instagram was such an honor. I felt as if my career was taking effect and I felt as if I was finally being seen by the world. It was truly an amazing feeling and I could not even digest how happy I was to be featured on a magazine at such a young age.
What's your favorite food?
My favorite food is Haitian food especially white rice with legume and sauce pois.
If there's one thing you would want your peers to know about you, what would it be?
If there were one thing I would want my peers to know about me, it would be that I am very supportive and always here for them no matter what. If they are ever in need or need someone to talk to, I would  take the extra mile to assure myself that my peer is on good terms and happy.
Where do you see yourself in ten years?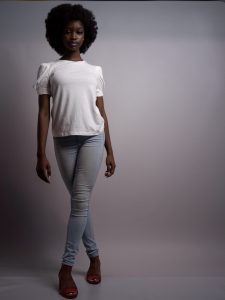 In ten years I see myself on billboards, magazines, staring in tv-shows or movies, and traveling the world giving back to people all across.
Who do you look up to the most?
I look up to my mother the most because my mother is a hard working women who never stops going for what she wants and has such a positive mindset. She pushes me to be better everyday of my life and just hearing her stories about how she got to where she is now, I can say that my mother is my hero and mentor through life.
What's your typical "everyday" look? 
I am all about fashion and when I walk on the street or in a setting, it is known that Saskia is there. I love bright colors that pop out my beautiful skin complexion. I would probably have a bright colored top with either nice old fashion vintage jeans/ skirt and unique sneakers. I usually top it with some nice rings, a necklace, and a hand purse to hold all my belongings.
If you could only choose three things to bring to a deserted island, what would they be?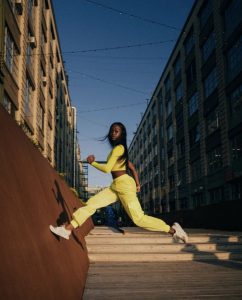 If I could only bring 3 things to a deserted Island I would bring my phone, food, and clothing.  I would bring those items because since I am on a deserted island why not take pictures to grasp the moment in many different outfits. You can have your own photoshoot! I would also bring my phone so I can communicate with people I know and take great shots. Food is very essential and you need nutrients to stay active and alive so I would bring that as well.
To connect with Saskia, follow her on Instagram @saskia_l_g and check back here for more exclusive interviews on all of our 2020 Get Discovered Contest semi-finalists!