Barbizon alumni are busy working in the modeling and acting industry. Check out all of the Barbizon reviews and see for yourself all of the amazing things our grads go on to do! Here are a few of our most recent and favorite highlights:
Barbizon Atlanta grad Logan Browning was featured on the cover of Rolling Out magazine and interviewed about her new show Dear White People on Netflix.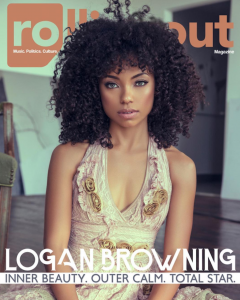 Barbizon alum Giuliana Rancic hosted "Live From the Red Carpet: The 2017 MET GALA."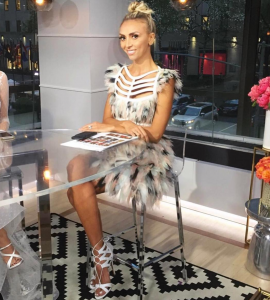 Barbizon grad David Archuleta released a new music video.
Barbizon St. Louis models Lauren, Jaedyn, Markita, and Ada walked in the Hearts and Fabric Fashion Show.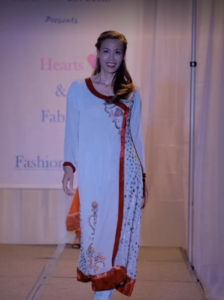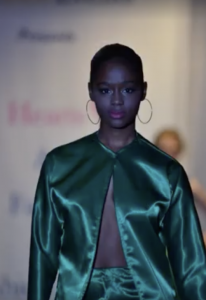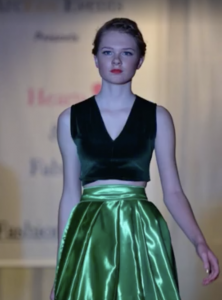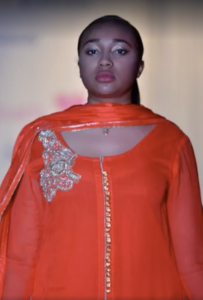 Barbizon Southwest alum Melia Buckton signed with MMG NY/LA.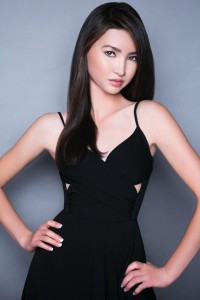 Barbizon Chique Titleholders volunteered at the Philadelphia Children's Festival.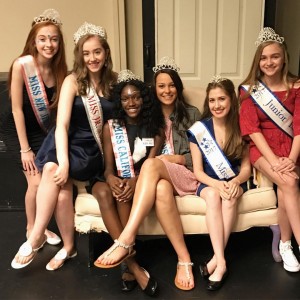 Barbizon Socal grad Savannah Mayle can be seen in Justice's Summer 2017 campaign.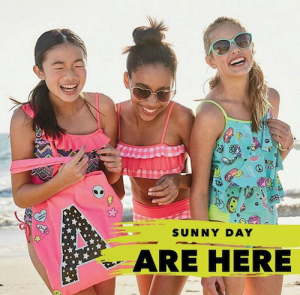 Barbizon Hollywood alum Melody Thi is in a commercial for East West Bank.
Lance, Barbizon of Manhattan graduate, attended the Harlem International Film Festival where he appeared in the short film Working Out The Kinks.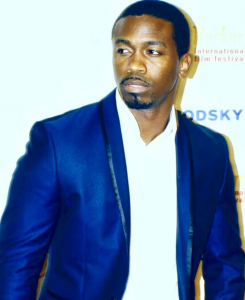 Nada, Barbizon Red Bank model, booked a photo shoot for Bracelets x Beauty.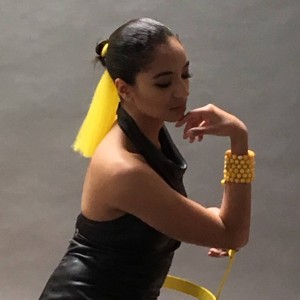 Barbizon Harrisburg alum Chad C signed with LA Model Management in Los Angeles, California.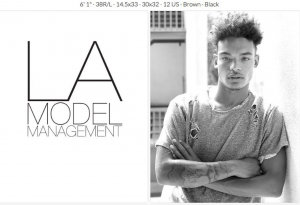 While modeling in Cape Town, South Africa Ashley, Barbizon of Jackson grad, was cast in a speaking role for the new Johnny Knoxville film Action Park through Paramount Pictures.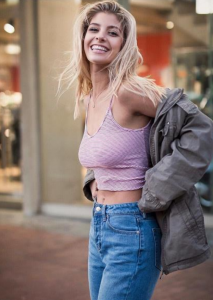 Barbizon of Miami alum Bailey Toy was interviewed by Girls Life Magazine.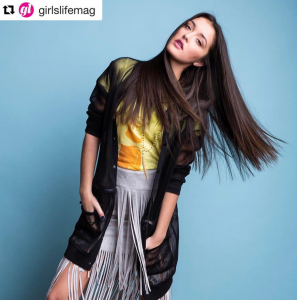 Barbizon Chique models booked a modeling job for University of Delaware's Synergy Fashion Group.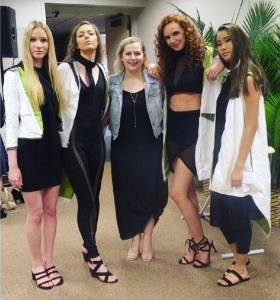 Barbizon St. Louis models, Ashlyn & Alyssa were selected as convention spokesmodels by a company from Italy to work at the International Museum Convention.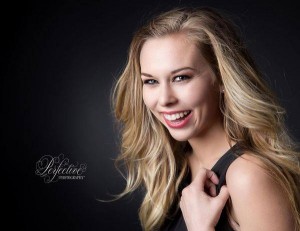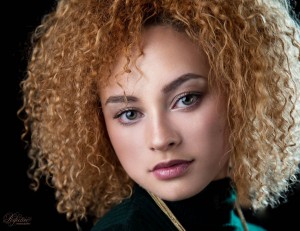 Barbizon Southwest actors Matthew Morrison and Adam Phillips landed supporting roles in the psychological thriller "The Colored Pill" being filmed in Denver.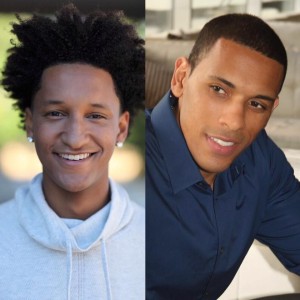 Manuel Millan, Barbizon Socal graduate, booked the part of Paco new TV series Milfriend on HBO. He is signed with Across The Board Talent Agency.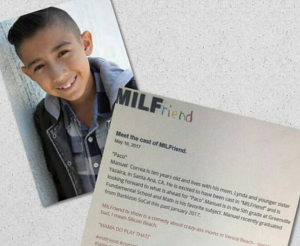 Ramon Lopez, Barbizon Hollywood actor, can be see in Amazon Prime's "Will vs The Future" and Hulu's "Casual."
Two Barbizon of Manhattan grads booked a job with CoverGirl.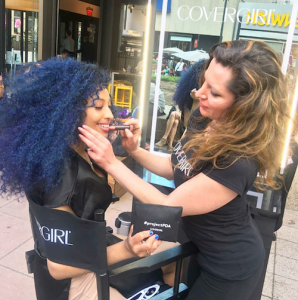 Barbizon Red Bank model Emily showed for Adrienn Braun at Untermyer Park for YAW2017.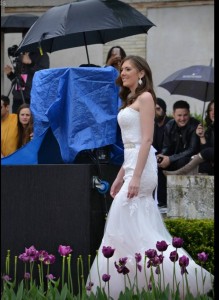 Jessica T, Barbizon Harrisburg grad, signed with IMG Models.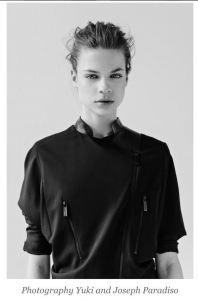 Barbizon Virginia grad Jordan Andrews is featured in an Under Armour campaign for Lord and Taylor.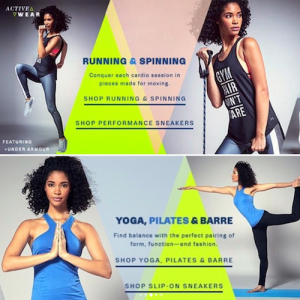 Victoria Newlove, Barbizon alum, was a title winner at Talent On Parade National Dance Competition. She also won photogenic, 4th in high point, 4th overall, category cup, top starz invite, and solo challenge invite. Victoria is represented by Revolution Management and Voices|and|Models.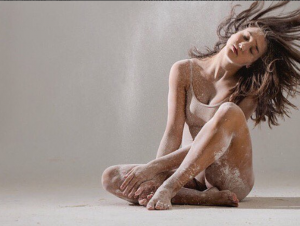 Nikki, Barbizon Southwest alum, is featured in an editorial called the Rooted Series published in Nacre Magazine. She is signed with MSA Models.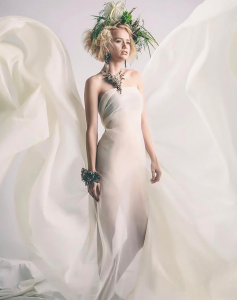 Three Barbizon Chique models walked in Lehigh Valley Fashion Week at the JetSport in Allentown.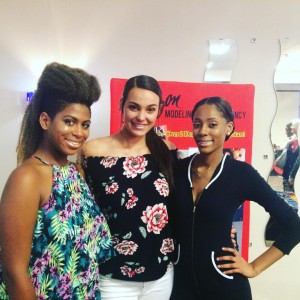 Barbizon Socal alum Kaylee Smith booked a commercial. She is signed with ABA Talent Agency Youth Division and Stage Coach Entertainment Management for TV, Film, Commercials and Print.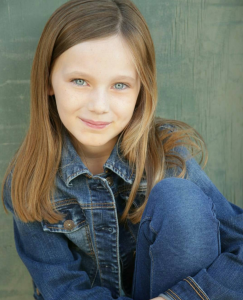 Barbizon of Manhattan grad Catena modeling for designer Sebastien Luke for New York Fashion Week.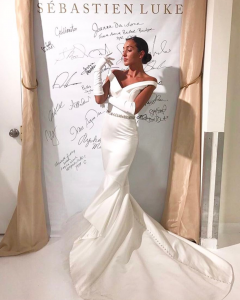 Barbizon Red Bank kids walked the runway in the Ready to Wear Fashion Show.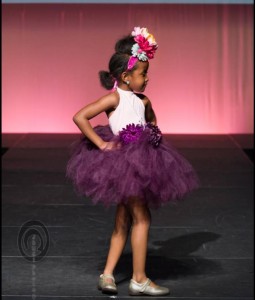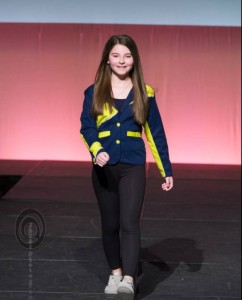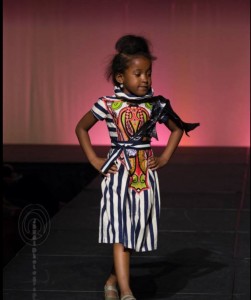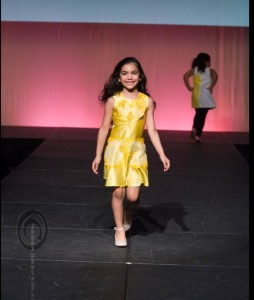 Barbizon Hollywood graduate Heather booked a Paul Mitchell show.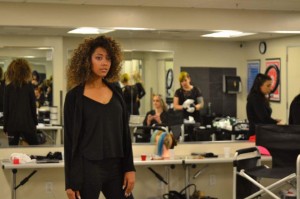 Jenna J, Barbizon Harrisburg alum, was featured in Mora Modeling Magazine's May 2017: The Reflections Issue.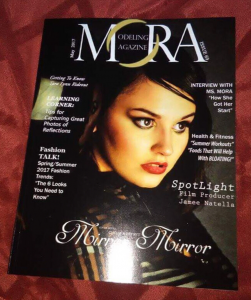 Molly, Barbizon of Milwaukee grad, signed with The Rock Agency in Madison, WI. This summer, Molly will be traveling to model in the Asian market.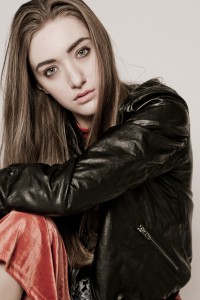 Barbizon alum Marlo Vernon booked a photoshoot for Interweavecraft's Knitscene Summer 2017 campaign.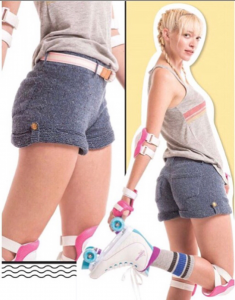 Barbizon Red Bank models worked a charity event at Detour Gallery.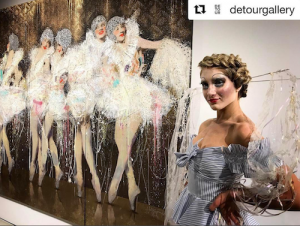 Alyssa and Lauren, Barbizon St. Louis grads, booked an opportunity as brand ambassadors for Martell USA.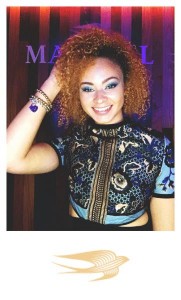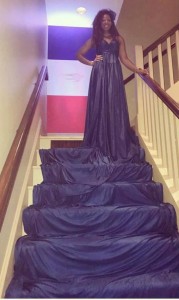 Barbizon Southwest models Joyce Green, Evi Patterson, and Brittany Hunter shot for Beauty Underground Magazine.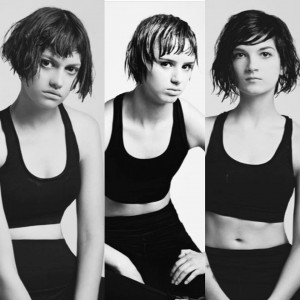 Barbizon Socal grad Miekayla Williams signed with Youth Talent Connection Talent Agency for TV, Film, Commercials and Print.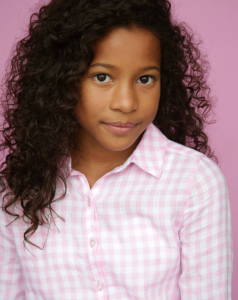 Barbizon of Manhattan alum Nastasia modeled for Mara Skye Couture.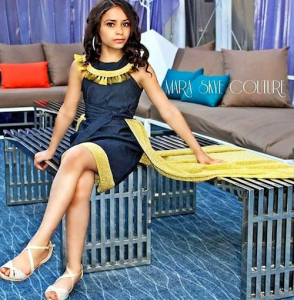 Barbizon Harrisburg graduate Maggie P was featured by Teen Style Photo Magazine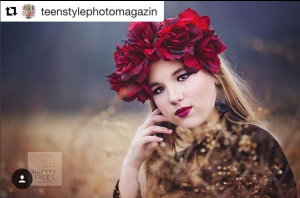 Jasmine Nickolson-Edie, Barbizon Shreveport grad, shot an editorial for Baton Rouge's 235 Magazine.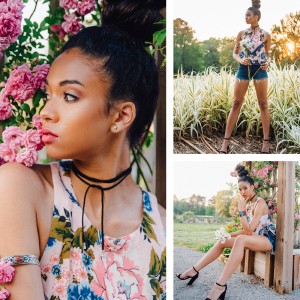 Barbizon grads Cleidy Nunez, Sofia Lema, Jalyn Williams, Maria Marks and Mikaila Westendorf booked a new project for Adidas.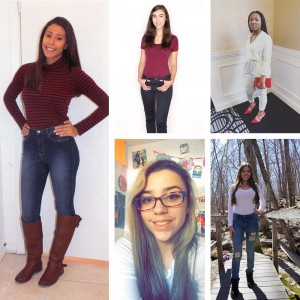 Taylor Seeley, Barbizon Southwest alum, signed with TN Management.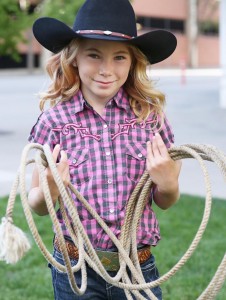 Barbizon Socal alum Stephanie Aditya signed with RAGE Models and Talent Agency for TV, Film, Commercials and Print.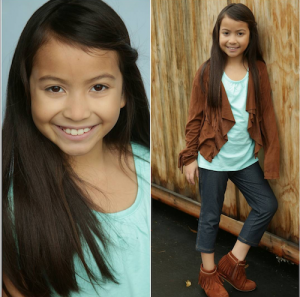 Chanel, Barbizon of Manhattan alum, was named valedictorian of her graduating high school class.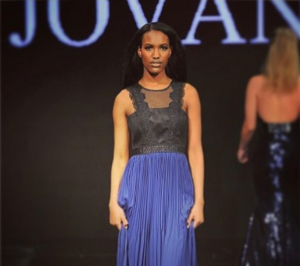 Barbizon Red Bank model Gurjit showed for Karen Elizabeth Couture.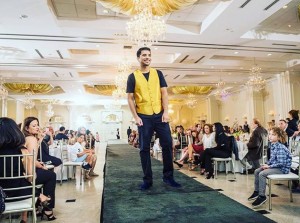 Barbizon of Manhattan graduate Nicole appeared in a speaking role on Saturday Night Live.
Barbizon Dallas grad Cristina Martinez signed with The Clutts Agency.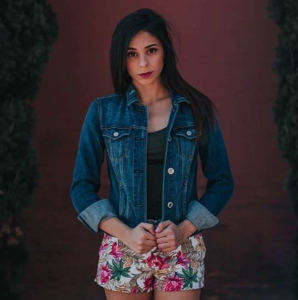 Lizzie Lewalski, Barbizon alum, walked for four designers in Orland Fashion Week and at the Dolce Couture Exhibition benefiting the National Pediatric Cancer Foundation.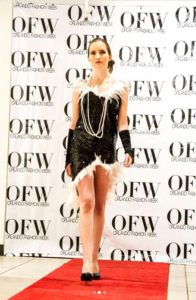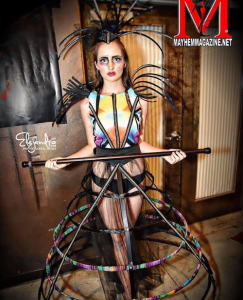 Barbizon Socal grad Sunshine Nelson shot for Ecofunwear.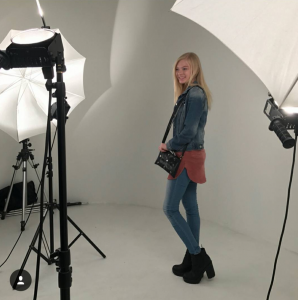 Barbizon Red Bank models booked Paul Mitchell at the Jersey Shore Fashion Event.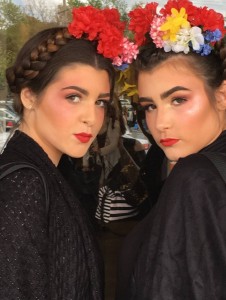 Behind the scenes at an Overstock Men's Wear shoot with Barbizon of Manhattan model Jonathan.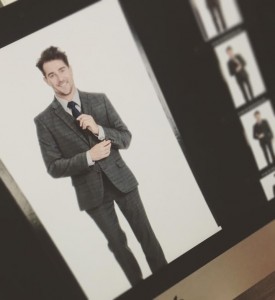 Katie Akin, Barbizon of Atlanta alum, shot the Spring cover of Teen Fashion Magazine.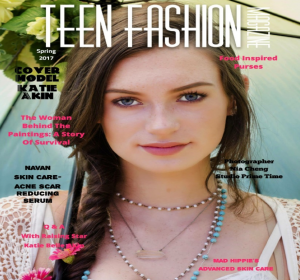 Barbizon alum Emily Foss modeled for the grand opening of Jacob K. Hair Atlanta Salon.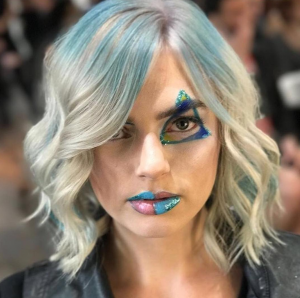 Barbizon Socal grad Leslie Ramos booked a supporting role in an upcoming movie.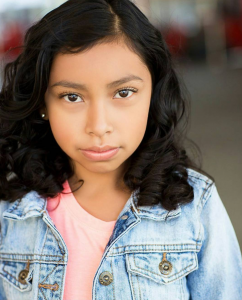 Barbizon Red Bank model Eddia was crowned Miss Northeast Earth United States 2017.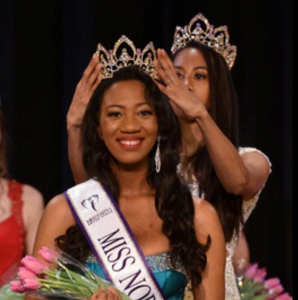 Barbizon of Manhattan graduate Simoii booked a test shoot with the Makeup For Ever Academy, in NYC. (Makeup by: Nicole Merendino. Photographer: Miguel Herrera)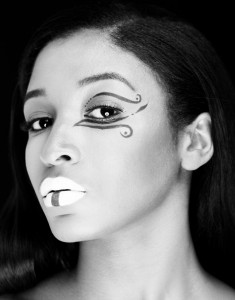 Barbizon Chicago grad Carolina Davis walked the runway for Karina Rivera.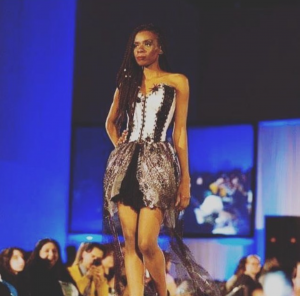 Barbizon alum Madison Spialek booked a "Child of the Woodlands" editorial in Gothesque Magazine. She is signed with Donna Baldwin Agency.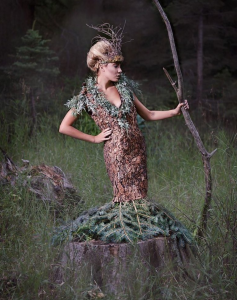 Barbizon Red Bank modeled showed Prom fashions at Lord & Taylor, Freehold Raceway Mall.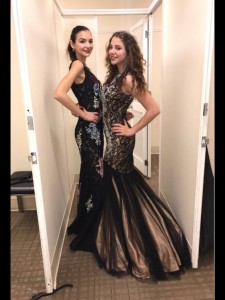 Barbizon of Detroit alum Sanne Anthony is featured on Honubelle's website. She is signed with Ford Models.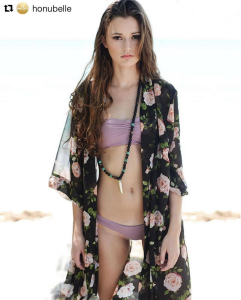 Barbizon Red Bank model Liza booked a new salon video for Salon Concrete.