When you catch new looks from the fashion world or watch new works in film and TV, you'll find many Barbizon alumni representing the modeling and acting industry! Find out what Barbizon alumni accomplished this past month in modeling, acting, and more. And if you're ready to take on the modeling and acting world, request your Barbizon audition to start!
Barbizon Orland Park grad Hamelynn Harzman signed with 10 Management.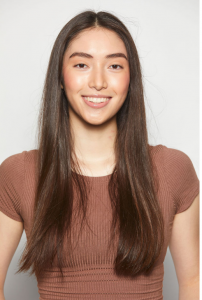 Barbizon Savannah grad Elisa Primatic signed with Select Model Management Miami, Modern Muse, and New York Model Management. She booked an editorial spread in Flanelle Magazine as well as a global campaign for GAP.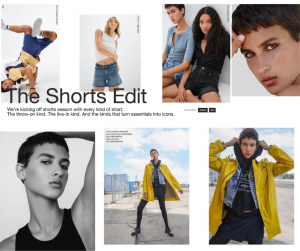 Barbizon Chique grad Anna Marie Brown was published in Unlimited Magazine.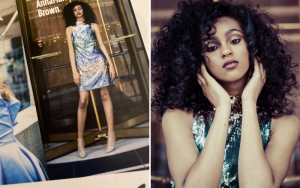 Barbizon alum Joana Melian booked an editorial in OFF TOWN Magazine Issue #17 Vol. 2 March 2022.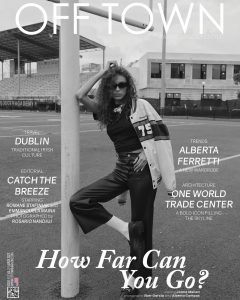 Babizon PA grad Kennedy booked and filmed a commercial for a major company in Singapore through Donahue Models & Talent.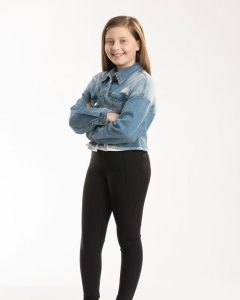 Barbizon alum Najha Poplin (pictured far left) booked a fashion segment on FOX 8 New Orleans with Tracee Dundas.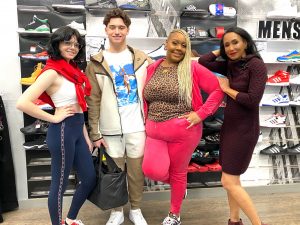 Barbizon Chique grad AvaMcKnight booked hand modeling work for Marlyn Schiff Jewelry and Boutique.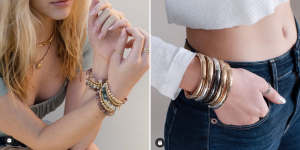 Barbizon Atlanta grad Logan Browning booked the guest star role of "College Penny Proud" on Disney Plus's The Proud Family: Louder and Prouder.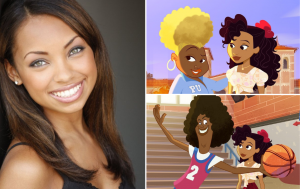 Barbizon Southwest grad Shea F. signed with Envy Model Management.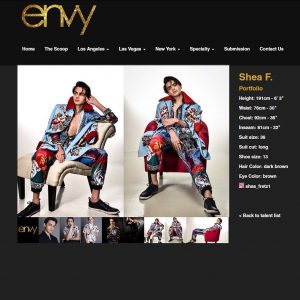 Barbizon Birmingham grad MyKia Horton walked in Birmingham Fashion week. She also owns and models for her own makeup brand Kway Kosmetics.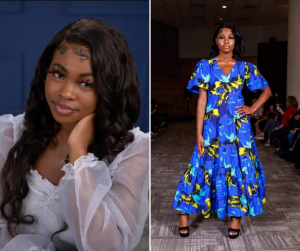 Barbizon Socal grad AJ Wong and his family booked and appeared in a campaign spot for Legoland California.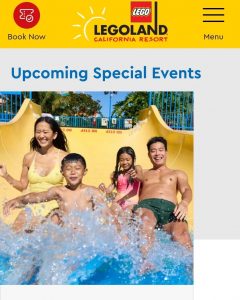 Barbizon Houston grad Paris Taylor booked a New Jersey bridal show under EF Model Management for Colors Dress.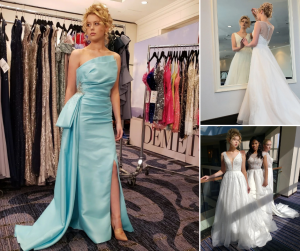 Barbizon Indianapolis grad Marjorie Pifer signed with LModelz Management.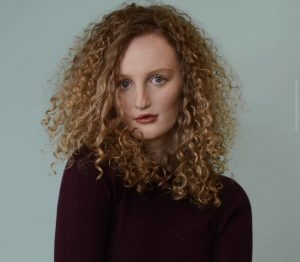 Barbizon Southwest grad Andrew K. booked and appeared in a promotional video for Hub Park Avenue.
Barbizon Savannah grad Kameron Jackson booked the role of "Townsman" in the upcoming movie The Color Purple – The Musical produced by Oprah, Steven Spielberg, and more and set to be released in December 2023.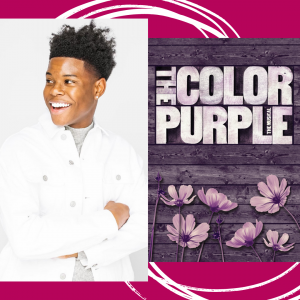 Barbizon Chique grads Tegan and Ruari McGowan competed in the East USA Pageant, with Teagan winning Miss Congeniality and Ruari winning Most Photogenic.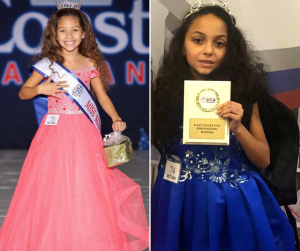 Barbizon Salt Lake City grad Sydney Williams booked campaigns for Frankie Jane Couture Bridal (top left/middle,) Borboleta Beauty (top right,) and a Stella & Haas and Nena & Co. collaboration (bottom row.)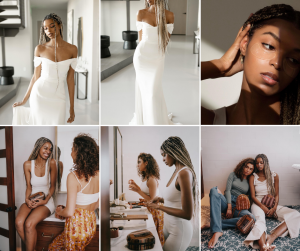 Barbizon alum Maggie Todd booked a campaign for Susana Vega Jewelry.
Barbizon Red Bank students and grads booked and shot for a Macy's Freehold prom fashion show video.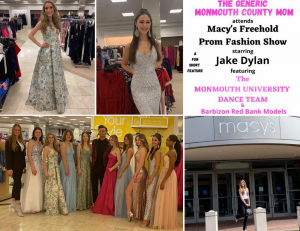 Barbizon Kansas City grad Daniel Brinkmeyer walked for designer Asta Razma in Los Angeles Fashion Week.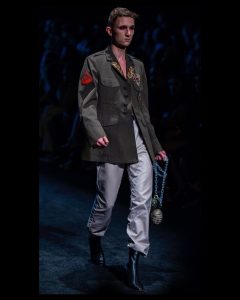 Barbizon Chique grad Hassan Goines acted in the short film Queen of the Trap House by 856 Films released on streaming platforms like Vudu, Prime Video, Tubi, and more.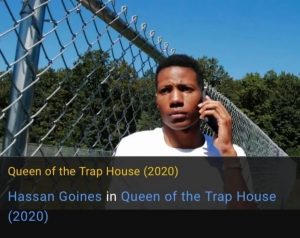 Barbizon Minneapolis grad Katya Vladykina appeared in an editorial for New Magazine Issue 06. She also walked in Paris Fashion Week for Miu Miu F/W '22.
Barbizon Southwest grad Caroline S. was featured in a social media campaign for an eegee's swag competition.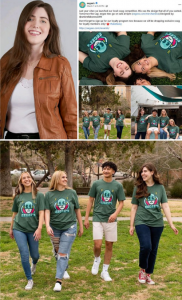 Barbizon Nova grad Riana Dillinger walked in Coastal Fashion Week at New York Fashion Week '22.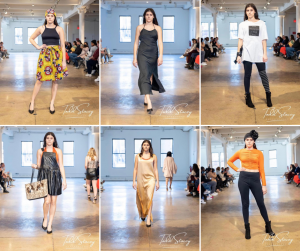 Barbizon Shreveport grad Darien Williams booked a campaign for swimwear brand Marèa appearing on the brand's social media and website.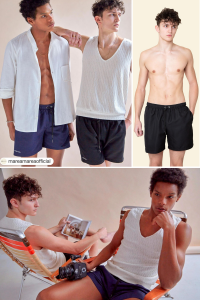 Barbizon Socal grad Kisha Patel booked and appeared in Apple's virtual media event "Peek Performance" unveiling new product updates and developments.
Barbizon Southwest Missouri grad Mackenzie Ryan shot with Phraa who is the Art Director for Maluma, Latin Grammy Award winning Colombian singer and songwriter. Mackenzie is signed with Arquette Agency & Select Model Miami.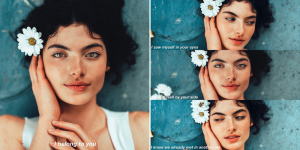 Barbizon Syracuse grad Samantha shot for boutique store Slow Journey to Nowhere.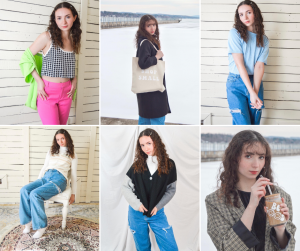 28 Barbizon Southwest students and grads booked the semi-annual Modello Nuovo fashion show in Denver.
Barbizon Tampa grad Joci Chase signed with Select Model Management Miami.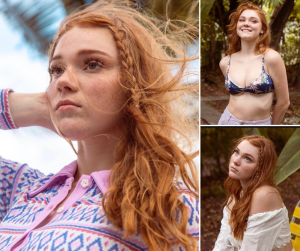 Barbizon PA grad Calista Courtney appeared in an ad for Hampton Road Designs new tote bag, "The Calista," also named after her!