Even in chilly weather, Barbizon grads are keeping warm from all the modeling and acting work they're doing. Catch up here on all the modeling and acting opportunities they snagged this past January! And if you're wondering how a Barbizon program can help you pursue modeling and acting, find out what others say in our reviews!
Barbizon Tampa grad, Joci Chase, modeled Custom Joy Designs and shot with photographer Captured by Destiny.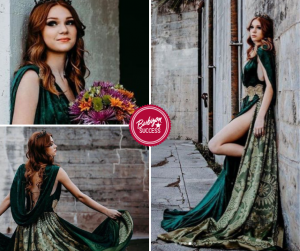 Barbizon PA grad, Dani Nicole, was featured on the cover of Edith Magazine.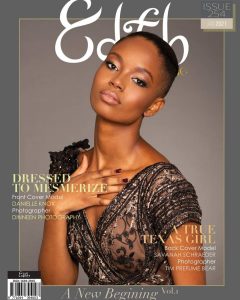 Barbizon Ocala grad, Trinity Acevedo, was published in Ocala Style Magazine.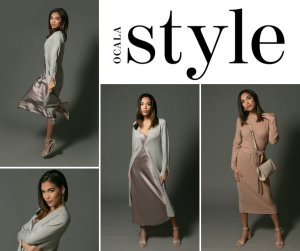 Barbizon Chique grads (from left), Lelaini, Maddy, & Brelyn competed and were crowned in the National Miss American Teenager & National Miss American Teenager Junior Pageants. Leilani was crowned as Miss American Teenager PA Jr. Queen, Maddy as Miss American Teenager PA Queen, and Brelyn was crowned National Miss American Teenager Jr. Queen.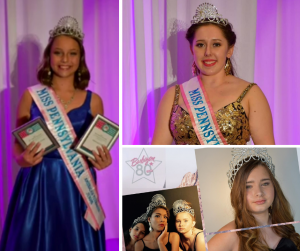 Barbizon Cedar Rapids grad, Kyle Sinnot, was featured in a web-exclusive editorial for Maximo Magazine shot by photographer Lester Villarama.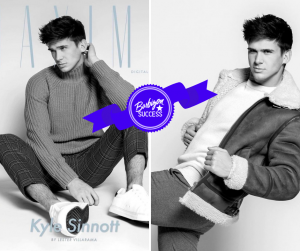 Barbizon alum, Sydney Williams, was featured in an ad campaign for Jostens.
Barbizon Socal grad, Leslie Ramos, and her family, booked a CBS TV drama series.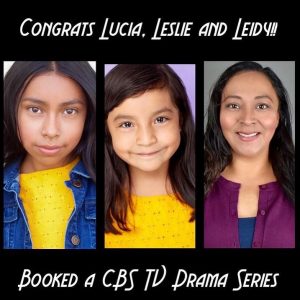 Barbizon Boston grad, Jesse Jensen, signed with Hannah Noelle Models and booked Kansas City Fashion week coming this April 2021.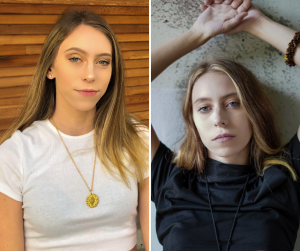 Barbizon alum, Sofia Vassilieva, played the role of Tina Salvatore in the crime-thriller, The Little Things, released in theaters and on HBO Max.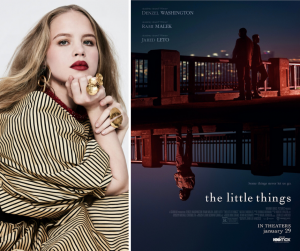 Barbizon PA grad, Catie A., released a new cover song and music video with her band, The Sweetest, of "Swing Swing" by the All-American Rejects.
Barbizon Baltimore grad, Christina, was featured in an editorial for SEWSQUAD in Girls' Life Magazine.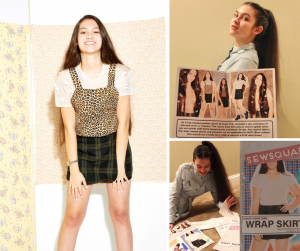 Barbizon Chique grad, Lauren McCarthy, was featured in an editorial for Bello Magazine.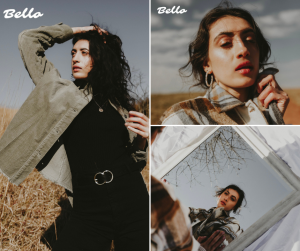 Barbizon Texas grad, Layla Sahini, signed with The Blanco Agency.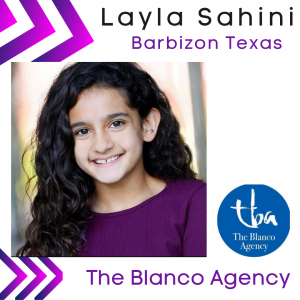 Barbizon Socal grad, Isabella Castro and Saige Bautista, signed with UPMT Youth Management.
Barbizon alum, Madison Iseman, was cast for a featured role in the new Amazon horror series adaptation of the film, I Know What You Did Last Summer.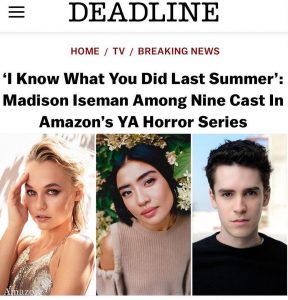 Barbizon St. Louis grad, Abraham Shaw, performed in the musical, Forgottonia, livestreamed on Youtube and presented by Fly North Theatricals.
Barbizon Indianapolis grad, Dallas Thacker, booked a supporting role in the feature film The UnMiracle starring Steven Baldwin.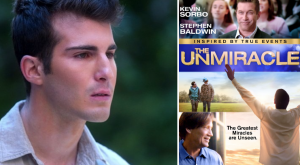 Barbizon Socal grad, AJ Wong, and his family, secured a "real family" commercial booking.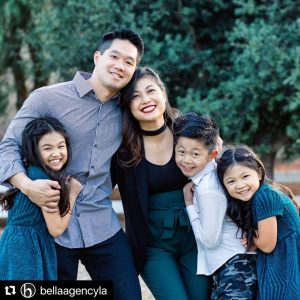 Barbizon alum, Raiah Jolynn, was crowned 2021 International United Miss North Carolina Junior Pre Teen and will be competing in International United Miss in Florida.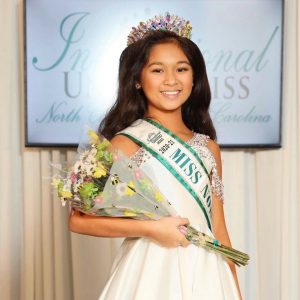 Barbizon Tallahassee grad, Catharine Munson, signed with Modern Muse Models.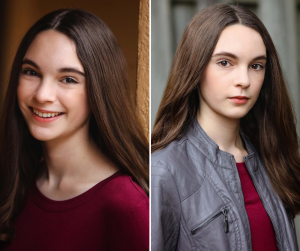 Barbizon PA grad, Calista, modeled for Amanda Deer Jewelry, appearing on the brand's Instagram and website.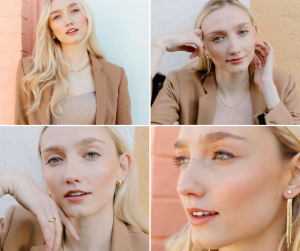 Barbizon USA grads, Karis, Joci, Darius, and Francesca, walked in Florida Coastal Fashion Week 2021.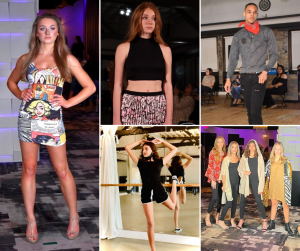 Barbizon alum, Sydney Jeffries, was featured on Eddie Bauer's website.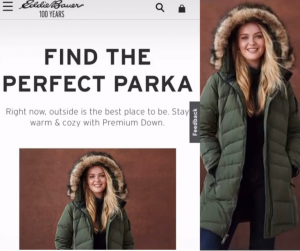 Barbizon Socal grad, Natalie Langley, signed with Manikin Talent Agency.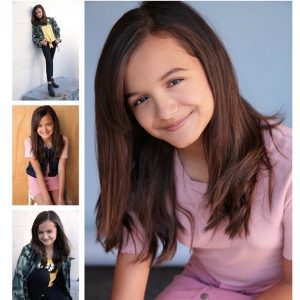 Barbizon Dallas grad, Ariana Vargas, walked in four Coastal Fashion Week shows in the fall and summer of 2020 and a fifth one this January.  She was also featured in the December Issue of Audacious Fashion Magazine and was shot by photographer Liz Hallford of G3 Photography.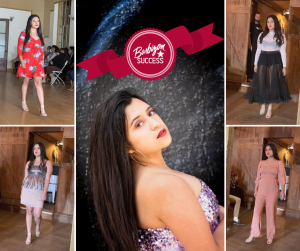 Barbizon Shreveport grad, Hannah Easley, modeled in a print and social media campaign for Lunawhite Teeth.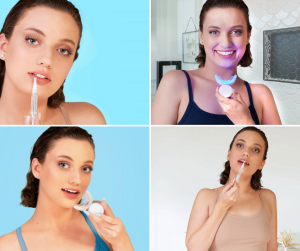 Barbizon Chique grad, Kaz Will, released a new music single, "Tattoo."
Barbizon San Antonio grad, Daylan Newman, booked an undisclosed Amazon web series!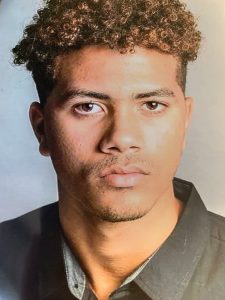 Barbizon Socal grad, Sydney Rogers, signed with MPM Models and Talent Agency.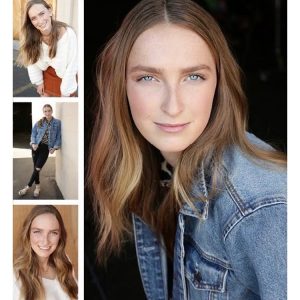 Barbizon Houston grad, Gyllian Patridge, wrapped the filming of "Red," which premieres in May and became a featured model on Merocki's website.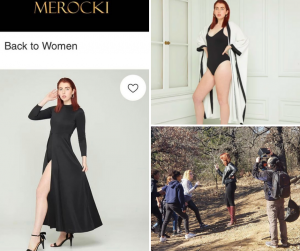 Austin Fabre, Barbizon Baton Rouge grad, was featured in CT Fashion Magazine, highlighting his pursuits and accomplishments in modeling, acting, and music.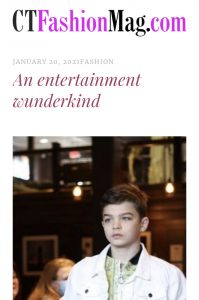 Barbizon Socal grad, Josephine Ryan, signed with Bella Agency LA.